Reviews & Pictures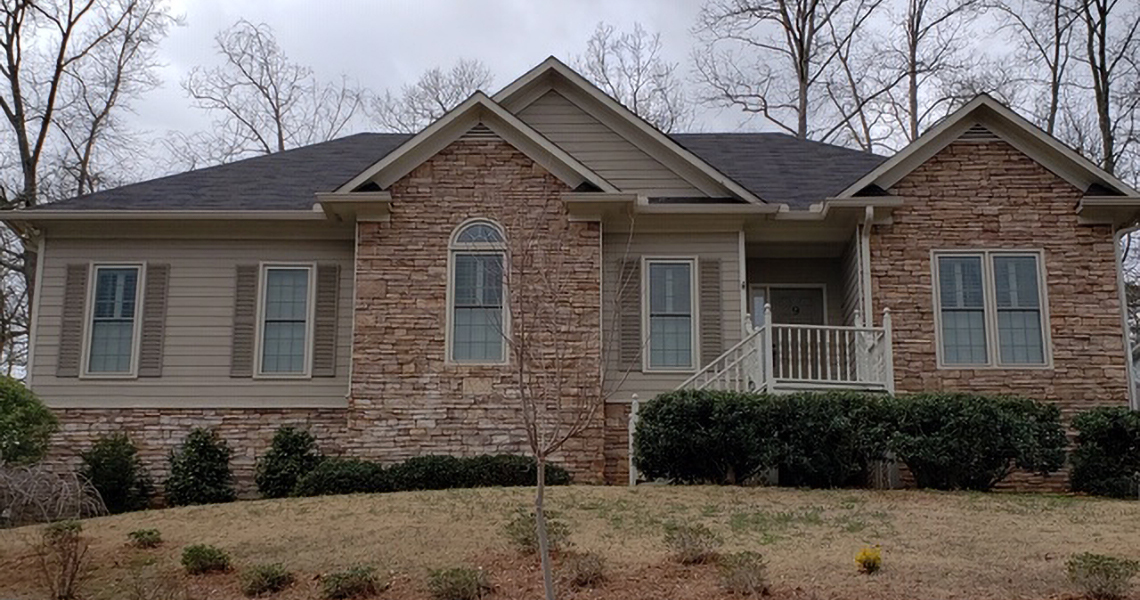 ---

jplyman325
Reviews: 1
5 star rating
Awesome Job & Great People! You won't go wrong!
I'm so glad that we found Lee and Pinnacle we received a lot better window (2 lines up) for less price then what we were about to spend. Everything went just as Lee stated no surprise, there is something new. The install guys were great! Highly recommend Pinnacle - Lee is what is good about America.
DATE:
May 2007
---

dac30005
Reviews: 3
5 star rating
Windows delivered as promised
Lee Fuller, Salesman and Owner will not steer you wrong. He is honest and trustworthy. A contractor I would definitely call again and recommend to friends and colleagues. Top quality workmanship with a great staff of employees. I had a very positive experience working with the Pinnacle team..
DATE:
April 2007
---

Sfrank43
Reviews: 2
5 star rating
Professional and reasonably price
This company recently replaced all of the windows in our home with Simonton Platinum Prism windows with 1" super spacer, low E2 coating and argon gas. I was pleased with the coordination of the whole process from Lee, a fair minded salesperson and company owner, to the window measurement staff- person and the installers. All 21 windows were replaced in 1 day and there was no mess in the house! An added bonus: Included in the price...a complete window cleaning by a professional company!
DATE:
March 2007
---

7thEarlofMar...
Reviews: 9
5 star rating
Why did we wait so long to do this?
I was not looking forward to interviewing for replacing our windows, but the reviews for Pinnacle suggested I was calling the right company. I can fully attest that Mr. Lee Fuller and his crew at Pinnacle Window represent the highest level of service and quality products around. Every appointment was kept and on-time from initial meeting to final measuring. Every step of the way we were informed with the ordering process, arrival of our windows with his company and arranging the installation. We went with 12 of the "Generations" windows and they have drastically improved the appearance of our home. Our 53 year old house is now quieter, more efficient, and we can't wait for the next utility bill. Our installation went smoothly with Ed handling the task; no mess left behind, the work was professional and timely, and he gladly answered any question I had as he worked. He is a true gentleman and you can't go wrong with him on the job. While we could have gone cheaper with other companies, we honestly felt comfortable and at ease paying more. We truly got what we paid for with beautiful windows and excellent service. I would not hesitate to recommend Pinnacle Windows to family and friends and have already given his number to some co-workers. Great job Ed and thank you Mr. Fuller!
DATE:
March 2007
---
---

Jules7774
Reviews: 1
5 star rating
A Great Window Company
I highly recommend this company. I am a single woman and was having bad experiences with other companies who either had high prices or arrogant salespeople, so it was a relief to find Lee. He clearly explained all the products and their pros and cons. His prices were very reasonable, and he gave the lowest estimate of five companies. His crew (Bill and Tom) showed up and finished on time, and then Lee promptly followed up with an inspection. During his inspection he found finger prints and called a window cleaning company to come over - which was great! I will use this company again.
DATE:
February 2007
---

LBennett
Reviews: 1
5 star rating
Excellent Job!!
I had all of the windows replaced on the front of my home with the Generations series from Simonton. I needed some rotten wood around the windows replaced as well. The work looks great. Lee Fuller was always very responsive to any call and followed up after the work was completed. They did an excellent job. I recommend Pinnacle to anyone that needs new windows.
DATE:
December 2006
---

Menendez
Reviews: 2
5 star rating
Best in Town
Pinnacle Window and Siding just completed a window/glass doors replacement job in our home. What an outstanding job they did! After 6 estimates it was clear Lee Fuller, owner, knew the products, offered his expertise, was professional, was consistant with the contract, provided installation that was professional and perfect, and constantly kept us apprised of the entire experience, from ordering, delivery, installation, fine tuning, etc. Even though they were not the cheapest, we got more than we bargained for. The product is more than we thought it would be and the experience went off without a hitch. I would recommend Lee's company to anyone! Sincerely, Don and Jeanne Menendez
DATE:
December 2006
---

jetjem
Reviews: 3
5 star rating
BEST DEAL FOR WINDOWS
We had all of our windows replaced. We solicited bids from several companies (Duracraft, Lowes, The Siding Dr) and Lee's quote came in the lowest. However, the quality of these windows far exceeded all of the vendors we received quotes from. Ultimately, that was the deciding factor. Lee did a superb job of educating us about the product, offered the best Labor Warranty and set expectations about the project from beginning to end. Lee also provided us with the best resource for our Hardi-Plank installation (Todd from Top Notch Siding)-together they did an amazing job coordinating schedules and installing all of the products we needed for our exterior renovation. This proved invaluable for us, because they kept each other informed and coordinated the schedules-which would normally be our job when juggling 2 different contractors. This worked perfectly! It was important that we found a company that we could trust, ensure a seamless installation, and would stand by their work. Although we met with other contractors who offered generous warranties-we found there were a lot of catches and a feeling that they weren't as "connected" with the installation process as we would want in the event of problems. Lee's knowledge and experience with windows/installation reassured us that we not only got the best product and price, but a quality, problem-free installation. Everything was completed ahead of schedule. Thank you!
DATE:
December 2006
---
---

smithalp
Reviews: 1
5 star rating
EXCELLENT CHOICE!
We hired Lee Fuller to replace all the windows and one french door in our 20 year old home with double pane, low-e coated, argon gas filled vinyl replacement windows. We chose Mr. Fuller because of his experience in this field, his knowledge and his professionalism. He was also very patient in working with our neighborhood Architectural Review Board. He communicated with us during all stages of the process, letting us know what was going on and when and how the windows would be installed. His installers were clean and neat, and finished the job in three days as promised. Everything about this process was accomplished in a timely, professional manner, and Mr. Fuller was a pleasure to work with. The best part is, our house is WARM!
DATE:
December 2006
---

terrys109
Reviews: 2
5 star rating
Replacement windows
We replaced 29 single pane double hung windows with Simonton Prism vinyl windows. All brick mold was replaced and/or capped with vinyl matching our paint trim color. The first time Lee came to our house with samples of windows, I could see he was passionate & knowledgeable about windows. Since it was such a big investment, Lee came out several more times to go over things with us and answered all our questions. Dennis took final measurements and determined how much brick mold needed repair. We wanted the work completed before Thanksgiving; Lee went out of his way to make it happen. On day of installation, we had two crews working on the project and they were done in less than a day. Clean drop cloths were put down on all carpeted areas. Worker's shoes came off when they entered the house. Window coverings were taken down and furniture was moved as needed. It was as stress-free as possible. Workmanship was excellent. We LOVE our new windows and not a penny was due until the job was finished and we were satisfied.
DATE:
January 2006
---
---