Reviews & Pictures - 2011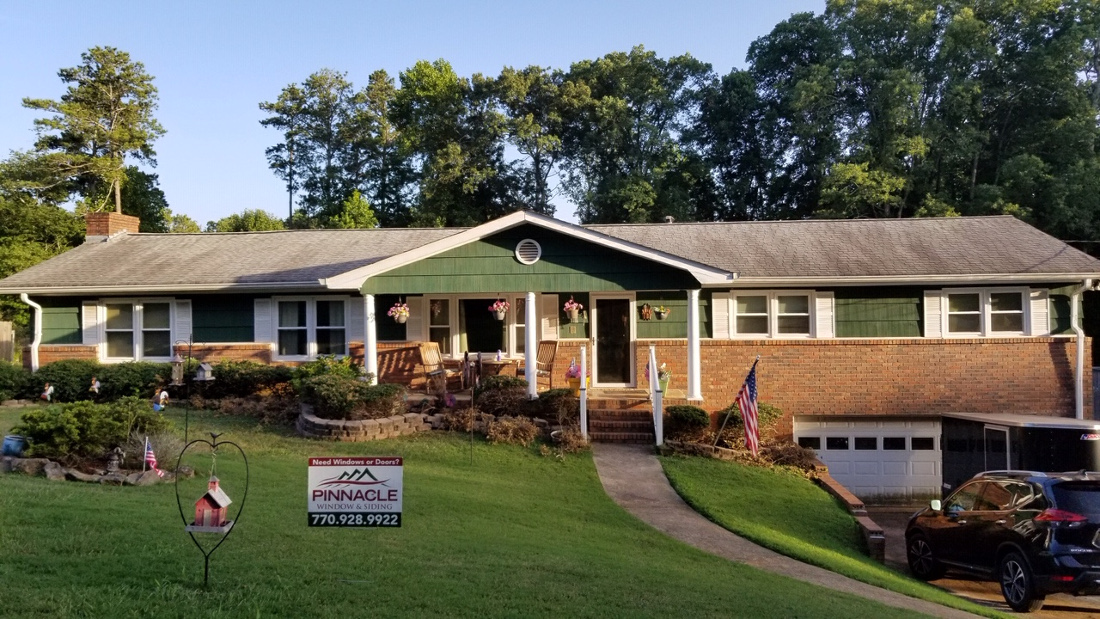 ---

SusieMurph
Reviews: 1
5 star rating
Amazing Service and Value!
Searching for replacement windows was daunting, but Mr.Fuller and his crew made it easy and pleasant. Excellent service, good quality windows and a reasonable price! Steve and Jason came and made the install downright pleasant - they worked hard, quickly, and neatly, and were polite to everyone, including our dog! The windows look amazing, and we've gotten compliments both on the windows and on the crew installing them! We'll definitely use Pinnacle again - we've still got some doors to work on! Thank you to Mr. Fuller, Nancy, Steve, Jason and Steve's boys for such a good job!
DATE:
December 2011
---

alanwalsheas...
Reviews: 1
5 star rating
Very pleased
I am very pleased to recommend Pinnacle. Steve, Hamlet, and Cody did a great job on installation! Lee the owner is very knowledgable about windows and doors and worked to help me meet my budget. They did an outstanding job, very trustworthy company.
DATE:
December 2011
---

libsparents
Reviews: 3
5 star rating
Pleasant, on time, and very efficient!
The guys from Pinnacle were professional & friendly, They were extremely quick in doing their work and it looks great. Pet and Woman friendly! Very happy!
DATE:
December 2011
---
---

atlnora
Reviews: 1
5 star rating
great experience
We couldnt be happier with our new windows installed by Pinnacle. I got a couple of quotes, and while their price wasn't the cheapest it was clear to me their product was superior. Steve and his crew did a fabulous job on the installation, clearly working on our house as if it were their own. They even came back a few weeks after completing the job to install a couple of doors for me too. I highly recommend Pinnacle if you are considering a window job. You will not regret selecting them
DATE:
November 2011
---

colbykat
Reviews: 9
5 star rating
Another "job well done" review...
Just had all my double pane vinyl windows installed by Pinnacle Windows and so far so good. During the estimate, I was impressed that Bob (sales rep) brought not one but four windows to show us which was very different from the other companies that were pushing just one product/brand regardless of what my needs were. Pinnacle doesn't offer the cheapest product in town and you may find estimates that are lower. However, I believe that there is a value and importance in the product that they provide and in the quality of installation. That is why I chose Pinnacle over cheaper estimates. Steve, Hamlet and crew all did a fantastic job of installation. They were professional and clearly know what they are doing. Steve as the head of the crew answered any and all questions that I had about the windows. I am a pleased Pinnacle customer and would highly recommend their services.
DATE:
November 2011
---

charlesDS68
Reviews: 1
5 star rating
excellent window replacement company.
I had a large window replacement job.(49 total windows & 2 doors)I got 5 different estimates. I picked Pinnacle because of value and service. Lee answered all of my questions and took his time in explaining everything. There was no pressure from Lee at all. I could not be more pleased w/ the job that steve did w/ the install. He takes great pride in his work, and the finished product shows that.I can't say enough good things about Pinnacle. Lee offers the best selection of windows at the best prices. The team of Lee, Steve & Nancy were a true pleasure to work with. Their customer service is second to none. I would HIGHLY recommend Pinnacle for all of your window & siding needs. Simply fantastic. Charlie S.
DATE:
October 2011
---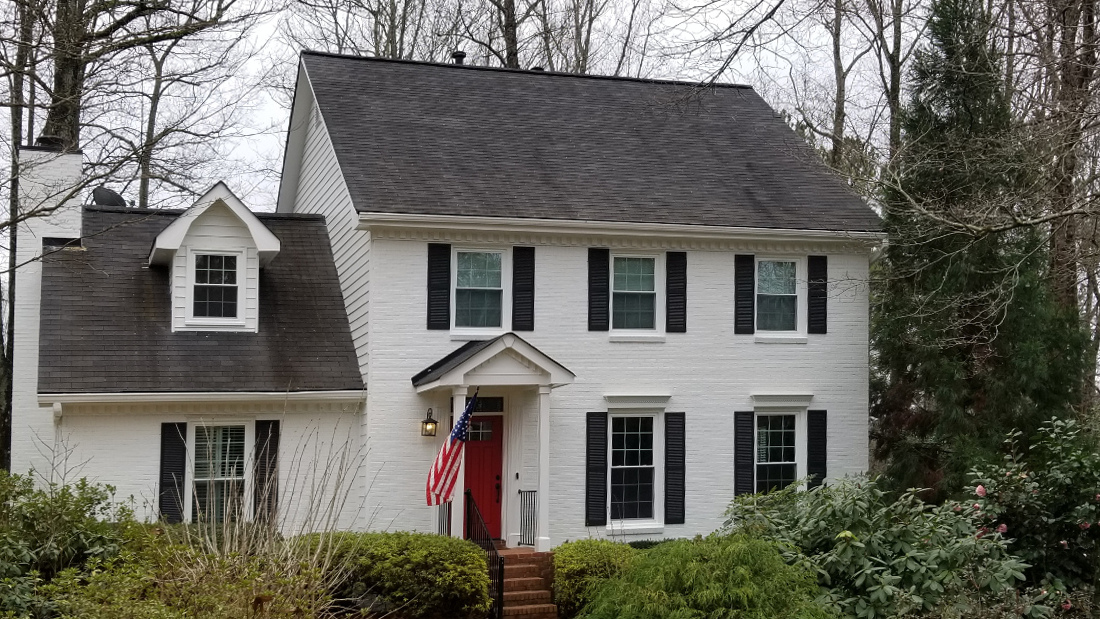 ---

susieq318
Reviews: 1
5 star rating
Reliable and professional
The company was extremely professional and did a great job with our windows. They replaced rotting wood and cleaned up afterwards. We are very pleased with this company and will definitely use them again!!
DATE:
October 2011
---

realtorinATL
Reviews: 1
5 star rating
Incredible Service, They Make You Feel Like Family
Incredibly professional and clean. Did what they said they would and the crews were fantastic. Lee and his team make you feel like a part of the family. Just look at the # of reviews on this company and what people have said over the years. It's a family owned company right here in Atlanta. We replaced over 40 windows in our home, and while the process was invasive (especially when you work from home), they made it easy. Theses guys were great, my wife and kids felt safe around the crew and they just did a tremendous job. I was grateful a friend referred them. As a real estate agent in North Atlanta, I wish all contractors had the same professional ethic as Pinnacle. Thank you!
DATE:
October 2011
---

dhennon
Reviews: 3
5 star rating
Outstanding Service and Quality
We were referred to Pinnacle Windows by our neighbor who had all their windows in their house replaced. At the time they told us they were making this investment we had no idea the difference we would notice once the windows were installed both in curb appeal and efficiency. We were so impressed with the professionalism, skill of the employees, knowledge of Lee Fuller and all his staff that we too decided to make the same investment. Lee took the time to work around our schedule both for appointments and installation and they were all eager to please. The quality of the product and company as a whole has satisfied us and we would be honored to recommend their services.
DATE:
October 2011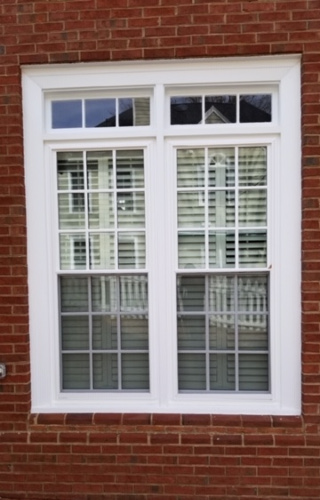 ---

Melt77
Reviews: 1
5 star rating
Top Quality Company
The crew arrived as scheduled and completed the job, including clean up of all materials, within 8 hours. The guys were very courteous and exhibited professionalism throughout the entire process. I would definitely use them again and strongly recommend this company to others.
DATE:
October 2011
---

StaffATL
Reviews: 3
5 star rating
Excellent Customer Service
We replaced eight aluminum windows with Simonton vinyl windows. We have a cedar, contemporary home so we required bronze colored windows on the exterior. Lee Fuller worked with us on several brands and brought samples to our home twice. He was a pleasure with whom to work - very knowledgeable on his product line and no pressure. Our experience with Pinnacle Windows and Siding was outstanding from start to finish. Steve and Jason arrived promptly on the morning of the install, then worked non-stop until the job was completed. They were very professional and courteous - they even washed the windows and took time with us going over the warranty information. Lee stopped by while the work was being performed and showed us how to operate the new windows. The quote we received from Pinnacle was lower than two others we had obtained, and we believed we were getting a superior window to what the other companies had proposed. We feel we made an excellent decision in choosing Pinnacle and would not hesitate to recommend Lee to anyone considering replacement windows. In fact, I've already had a request for his contact information from a neighbor.
DATE:
August 2011
---

JWelch1
Reviews: 1
5 star rating
Excellent Personal Touch
All of the employees of Pinnacle went out of their way to answer questions, offer different options and they are very professional from order to clean-up after install. Windows and Doors look great and have already begun paying back on energy cost.
DATE:
August 2011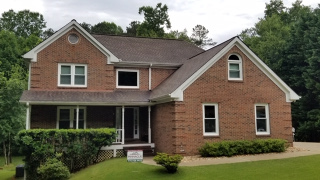 ---

KBKBEB
Reviews: 2
5 star rating
Great Service
Pinnacle exceeded our expectations in their professionalism and service when compared with other window suppliers. Mr. Fuller and his team were a pleasure to work with!
DATE:
August 2011
---

Papawolverin...
Reviews: 2
5 star rating
Pinnacle - I'm Their Newest Dedicated Customer
I'm a software QA engineer so I can be very anal when it comes to trying to determine which window will work with our budget while ensuring that we get a high quality product. Well after about 4-6 weeks of making the sales guys crazy I decided to go with Pinnacle and Soft-Lite windows for the following reason; 1. Bob the sales guys never tried to pressure us and always made the time to answer our question no matter how loaded or challenging the question might be. 2. It was amazing how many of the vendors would bad-mouth their competition. I even had one vendor "Davis Windows" tell me that I should consider the age of the Pinnacle owner because the Pinnacle business may not be around if the owner retires. Bob only spoke to the quality of workmanship of his windows and company. 3. Bob brought out and left his samples with me for several days so I could do a one-to-one comparison of the other windows which I could only get for an hour here and there. He did miscount one window but to his credit he made it right. 4. Nancy, the brains at their office was a real pleasure to work with. She walked me through the whole process of scheduling, payment and listened to my crummy jokes. 5. The installation crew was on time, fast and more importantly, did a quality install. So the bottom line is that you will not go wrong using this company. I highly recommend them because their windows and service are extremely high quality and good value for the money.
DATE:
July 2011
---

NancyfromRos...
Reviews: 1
5 star rating
Extreme Professionals!
Pinnacle did an excellent and professional job. We replaced all the windows and not only did they deliver what they said they would, they were on time, professional, courteous and quality was superb. Very hard to find these days in contractors!!They followed up to make sure all was right and even included window cleaning. Highly recommend this company.
DATE:
July 2011
---

shamrock61
Reviews: 1
5 star rating
Great Overall Experience
Very professional, knowledgeable, and friendly company. I had several companies give me estimates for replacement windows. Pinnacle may have been a little higher priced than the others, but felt the knowledge and experience of the owner, Lee, and installer were well worth it. We had 24 windows replaced and don't plan to ever have to replace the windows again, so quality, knowledge, and experience were the most important factors to me!
DATE:
July 2011
---

rshep4
Reviews: 1
5 star rating
Superior
We had Pinnacle replace all of our windows and three doors including the front. Steve and Jason, the installers, were amazing and fast; only three days to install everything. Everyone from the owner (Lee), salesman (Bob), and the installers were very pleasant to work with. The quality of the work and products are the best we've seen. We would definitely recommend anyone needing new windows to give Pinnacle a call.
DATE:
June 2011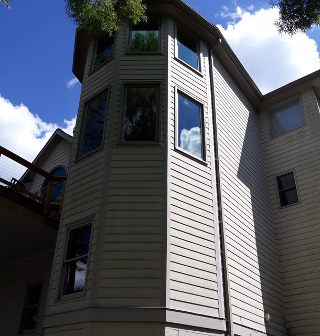 ---
---

roadrunner11
Reviews: 1
5 star rating
Exceptional Window Replacement
Recently, I noticed beautiful, new windows on a neighbor's house. I knew that this neighbor had very high contracting work standards. He interviewed 5 different window replacement companies. Pinnacle Windows and Siding was selected to replace his windows. Armed with this information, we called Pinnacle and set up an appointment. The owner, Mr. Lee Fuller, came to our home. We were so impressed! He brought samples with him; he was professional, very knowledgeable and he didn't try to sell us something that we didn't want. Even more importantly, we felt that he was very honest. Another thing that impressed us was that we did not pay a penny until we were completely satisfied with the windows and installation. We also had a very challenging situation with rotted wood around our Palladian window. Three other contractors that we interviewed acted a bit overwhelmed to do the work. When Lee saw the window, he said, "No problem." His installer, Steve was a true craftsman, and his receptionist, Nancy was superb. Our new Pinnacle windows are in and we absolutely love them! Why didn't we do it sooner? Not only have the new windows added to our curb appeal, but they are so much more efficient..no more drafts or bright sunlight! We are so pleased with every aspect of our new windows. We have already called Pinnacle to order new doors.
DATE:
June 2011
---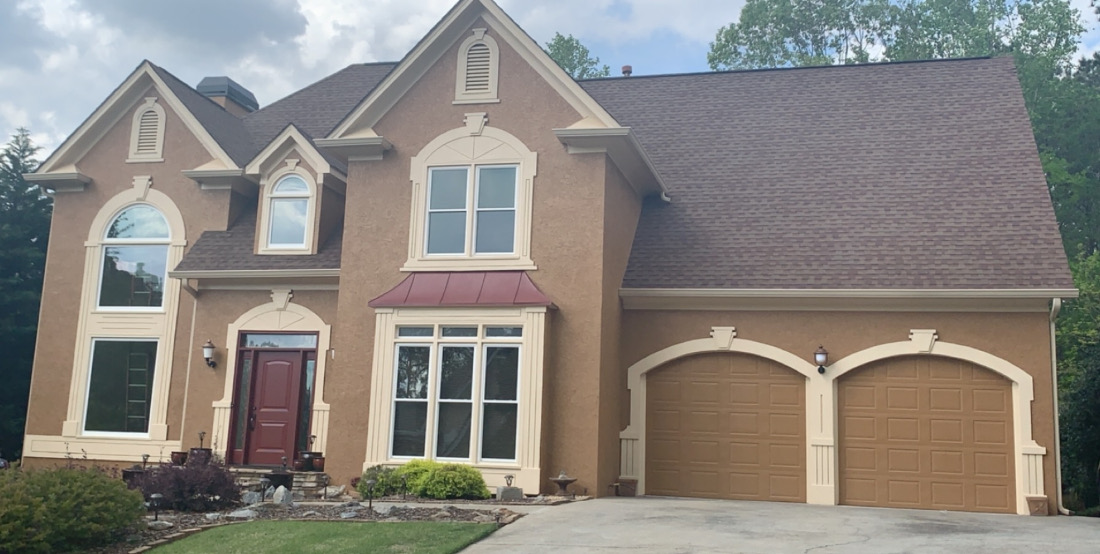 ---

NanBuc
Reviews: 1
5 star rating
"5 Stars all the Way"
From the begining of the process to the end Pinnacle Window & Siding Co. have shown us that they are truly a 5 star company. Lee not only came to our home to show us different products but he spent much time in researching just the right materials to give us our desired result. You will not find a more knowledgeable or talented installer than Steve. He is truly amazing. It is hard to find someone who truly cares about the quality of ones work. He does. We would like to thank the whole team, Lee, Steve, Jason and Nancy. You will not go wrong with Pinnacle Window & Siding Co.!!!
DATE:
June 2011
---

Nancy12
Reviews: 4
5 star rating
Wonderful experience!
Pinnacle Window & Siding replaced 21 windows, an over sized garden window, and one sliding glass door in my house. I was dreading the whole experience, but once I met Lee Fuller, the owner, and Steve, one of the installers, my mind was set at ease. They treated by home like it was their own. They were very careful and extremely neat. My windows were 35 years old and harder to take out than most, but they never complained. I highly recommend Pinnacle Window & Siding Co. Thank you, Lee, Steve, Jason and Nancy.
DATE:
May 2011
---

P2finally
Reviews: 1
5 star rating
It's a no Brainer
It's truly a no brainer. Replace old drafty windows with double glazed energy efficient replacement windows. Hire the most efficient and quality driven company in Metro Atlanta and start enjoying a warmer house in winter and a cooler house in the summer and save money on those heating and cooling bills as well. Yes, it's a no brainer.
DATE:
May 2011
---

vincent607
Reviews: 1
5 star rating
Windows for the baby nursery
Sales & installation experience were very straightforward. The staff has great attention to detail and offer a wide array of products. This is important as we have noisy train tracks right behind our house and this room will be the nursery for our child.
DATE:
April 2011
---

dfw_worth
Reviews: 3
5 star rating
Best Service Ever
Prior to replacing our windows, we researched online, and interviewed six top rated companies. Pinnacle really stood out, due to the vast (and honest conveyance of) knowledge of proprietor Lee Fuller. Lee was not only the technologically most knowledgeable (I have an advanced degree in Mechanical engineering and found Lee could intelligently answer my questions without resorting to gimmicks) Lee described Pinnacle's installation methods, which clearly resulted in a superior mechanical installation relative to Pinnacle's competitors While easy to commend when everything goes perfect, the genuine test of a company is their response when something goes wrong. Well, the custom windows that Pinnacle ordered shipped from the factory the wrong size. The installation crew was great, and quickly recognized the factory error. Lee than called, apologizing for the error and the fact they had not caught it earlier. Pinnacle "rush ordered" new windows and installed them the day after Christmas, to insure I would be eligible for the 2010 tax credit. The installation went flawlessly, with the installation crew also achieving the "Pinnacle" of positive expectations. Pinnacle has provided the most positive experience I've ever had with any renovation, and I would unhesitatingly and unconditionally recommend Pinnacle to family and my closest friends.
DATE:
March 2011
---

skruep
Reviews: 1
5 star rating
Great windows-great service
We were looking for Simonton replacement windows & the folks from Pinnacle took the time to fully explain the attributes of each simonton window. Their entire staff was very professional & did a great job with the installation. We had them install a garden window over the kitchen sink, This widnow was a custom install which turned out great! Their price was very competetive compared to other bids we recieved. I would definitely recommend them.
DATE:
March 2011
---
---

murmur
Reviews: 2
5 star rating
Great windows at a great value.
I can't say enough nice things about Lee Fuller and his crew. They are highly professional with a nice small town touch. The attention to detail from start to finish is exceptional. The windows are beautiful and have really improved the look and value of our home. The drafts are gone and the view is gorgeous!
DATE:
March 2011
---

jbark1208
Reviews: 10
5 star rating
Don't look anywhere else!
The crew who came to my house (2 guys) arrived on time, were professional, clean and completed the job in one day - all 17 windows! They literally ran from room to room. I highly recommend this company!!!
DATE:
March 2011
---

KennesawTB
Reviews: 4
5 star rating
No Pressure, Professional, Quality & Value
It took me a couple of years to finally decide on replacement windows and a company to do the installation because I was very concerned about such a big investment. I was really impressed by Lee's no-pressure informative approach, and willingness to come out twice. Nancy was very helpful and patient with placing the order and working around my schedule for the installation. The installers were very professional, hardworking and pleasant. I love the window's Lee helped me decide on, and feel I chose the right company for the job. I still have the front of my house to do and I'm sure I will use this company.
DATE:
January 2011
---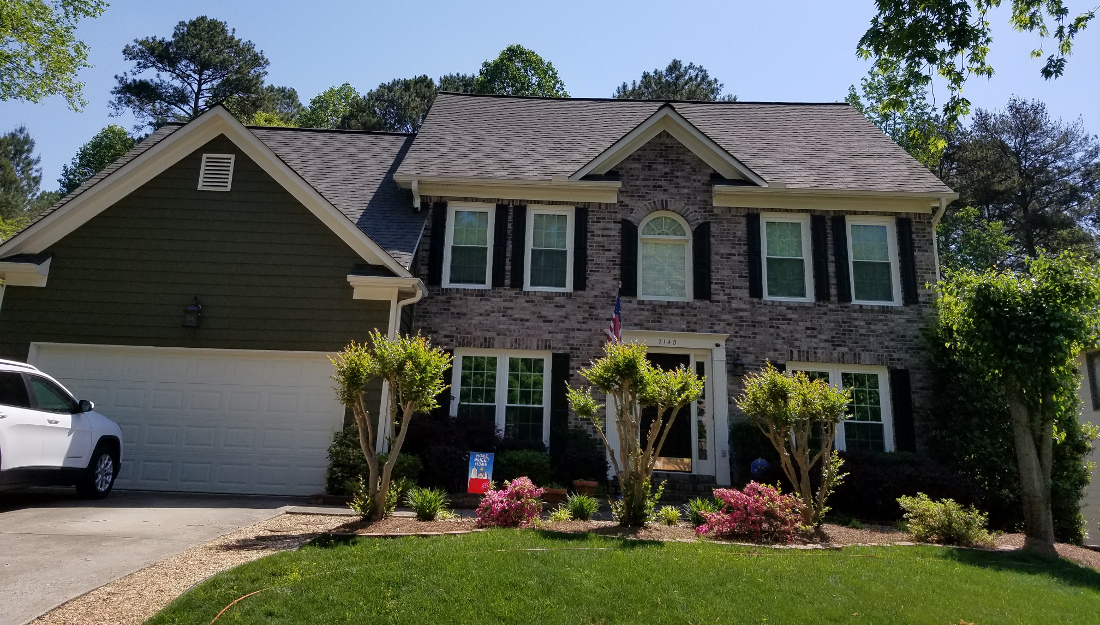 ---

jascorno
Reviews: 3
5 star rating
Customer service still exists
We had a wonderful experience with replacing windows with Pinnacle. Lee talked to us in great detail about each kind of window and helped up find what met our needs and budget. No sales pitch here. The installation went very well. Steve and his crew were professional, courteous and efficient. They take pride in doing the best job possible and left everything clean. Would recommend Pinnacle highly.
DATE:
January 2011
---

Fredsus
Reviews: 2
5 star rating
Great Job!
Pinnacle was recommended by a co-worker. Lee was very professional on the initial call. Steven (and son) and Jason arrived on time, were courteous and did a great job. Love the windows - no drafts! Hope there's another tax credit in 2011 so I can replace the upstairs windows. Definitely recommend.
DATE:
January 2011
---

Jpatrick
Reviews: 1
5 star rating
Great company and great service
We had 14 windows replaced by Pinnacle recently. Lee was great at explaining all the differences in the types of windows his company offers and answered all of our questions in a way that my wife and I understood without talking over our heads. They ran into problems taking out our old windows because of how they were originally installed. They had said it would take about a day but ended up having to come back the next day for a few hours to finish. This shows they take their time to make sure the job is done right and done the way you want. Oh, Lee and his men are all great with animals too.
DATE:
January 2011
---

Maddux
Reviews: 24
5 star rating
Upgrade Your Windows!
Our home had old cheap windows. More of a problem in the winter. It was very drafty in our house. We took advantage of the government rebate and had our windows replaced that met the star energy rating. The salesperson was very nice and everyone else too. The installation went smoothly and I immediately noticed the cold draft was gone. Our energy bill will definitely go down and more importantly - I am comfortable in my house, even sitting next to my huge living room window. I wished I hadn't waited so long! This is one home upgrade that you will notice and appreciate.
DATE:
January 2011
---
---