Reviews & Pictures - 2009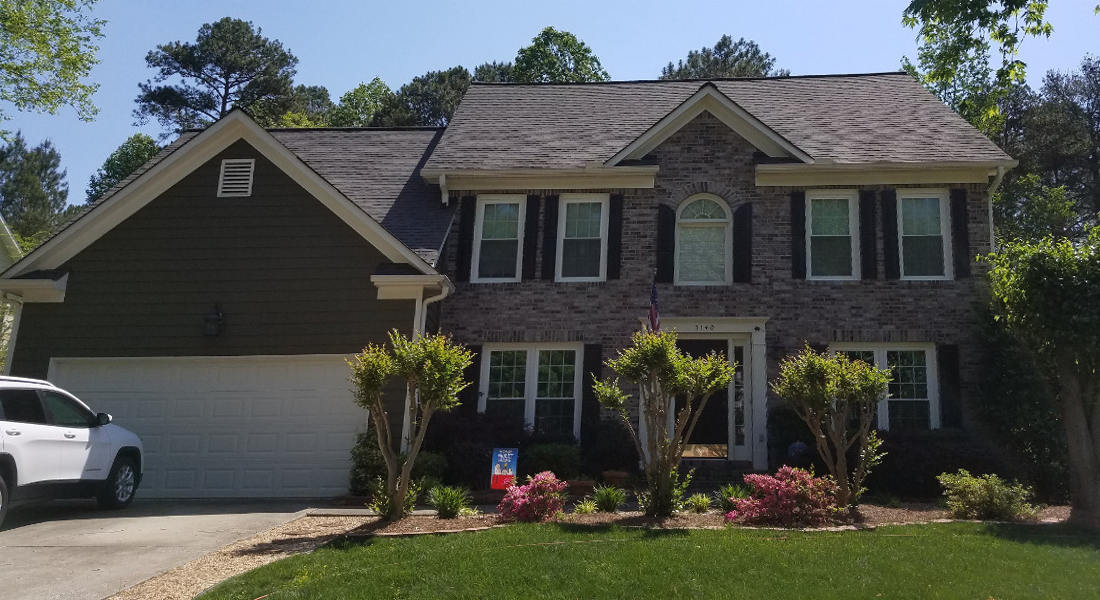 ---

Greyfox
Reviews: 1
5 star rating
Outstanding Quality Work
They just completed an installation of 44 vinyl replacement windows and their service and workmanship were outstanding. They delivered on time and to spec with no noted issues. They cleaned up all debris when the job was completed. I would highly recommend this company and would not hesitate to use again if the need arises.
DATE:
October 2009
---

dvmccc
Reviews: 1
5 star rating
low stress windows and service
I have worked with several contractors in our house and experienced the major upheaveals from renovations, etc. We had all windows replaced in our home, a new door put in and two windows removed and replaced with a siding door. Huge job. Lee, Robert, Eddie and the whole team were great. It was a big job but it was thoroughly done and was probably the most pleasant experience we have had making improvements to our home. I would recommend them again.
DATE:
October 2009
---

DianeMch
Reviews: 1
5 star rating
Best products and service in Atlanta!
I have been selling building materials - windows specifically - for 14 years, and know a lot of people in the window business. When it came to doing my own home, I only made one call - to Lee Fuller of Pinnacle Window and Siding. Robert scheduled a date for the installation, showed up on time, and installed the windows PERFECTLY! I am thrilled with the results!
DATE:
July 2009
---
---

TwoMutts
Reviews: 3
5 star rating
You will not regret using Pinnacle!!!
We had quotes from several vendors. All others were high pressure sign now or loss the quoted price. Lee showed us his products, explained them fully gave us a quote that did not expire in minutes and let me research and compare. When the installers came, you could not ask for more honest, hard working, and CLEAN installers! They were a joy to be around and really took care of my property and pets. Lee even sent out a window cleaner a week or so after the install!! We have had the windows for a year now and they are excellent. Lee knows his windows and with his low pressure sale you have time to make the right decision. Excellent Service, Integrity, and Quality are the words I would use to describe Pinnacle.
DATE:
July 2009
---

winston44
Reviews: 4
5 star rating
Our New Windows Are Beautiful
Lee and his team were great to work with and gave us a very competitive price. He did a great job at matching the new windows to some existing windows that we had replaced several years ago. The installers were courteous and clean (and very quick). The windows look great and have given our house a much needed update!
DATE:
July 2009
---

tweedle_beet...
Reviews: 10
5 star rating
THE BEST AROUND!!
We interviewed 8 different companies for new windows in our home and knew right away that Pinnacle was the company we were going to use as their integrity & high standareds were evident from the first phone call. They were wonderful to work with and HONEST from start to finish. The windows are perfect and were installed by a master! Not one single problem and all questions were answered - even my kid's million questions about the installation process. Very impressed with service and mostly with our gorgeous new windows!
DATE:
June 2009
---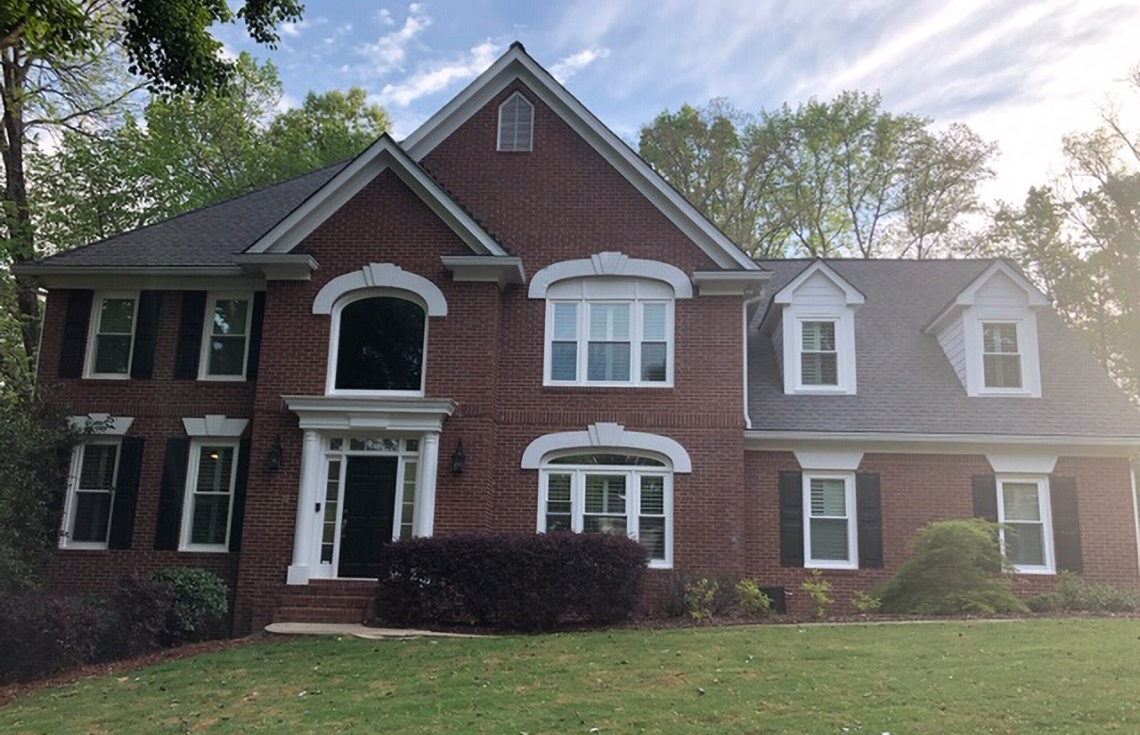 ---

bryanb
Reviews: 5
5 star rating
Thanks Lee - Now a Returning Customer
We looked around for windows and Lee treated us well, along with his entire team. Initially, we purchased a small number of windows and Lee worked with us to get only what was required, done. We now have come to the conclusion that we need to replace all our windows upstairs as builder's grade windows just don't last after 17 years. Lee took care of us, again, and we are very satisfied to give him our business. If you think you like working with Pinnacle the first time, try becoming a repeat customer...
DATE:
June 2009
---

Abush60
Reviews: 1
5 star rating
Great quality and service
After receiving several estimates on windows, I chose this company because the windows were a better quality than those on other estimates. The salesman took the time to explain and show the differences in the quality and styles of several types of windows. The installers were very neat and professional. I would definitely use this company again and highly recommend them.
DATE:
May 2009
---

bhueter
Reviews: 2
5 star rating
Great Window Replacement Experience
Over the last two years (front windows one year, back windows the next), Pinnacle has installed wonderful, energy efficient, easy to clean windows. We were extremely satisfied with the service we received, and would not hesitate to recommend them to friends and neighbors. We look forward to using Pinnacle again when it is time to replace several doors.
DATE:
April 2009
---

theresat
Reviews: 2
5 star rating
Very satisfied customer
I got a lot of quotes on replacement windows. I found Pinnacle on the BBB and Kudzu when doing research on the "other" companies. After all the glowing reviews, I had to give Lee Fuller a call to provide a quote. Not only did he beat the competition in price, but he quoted better windows. I got the Simonton Generation Windows. I was highly impressed with Pinnacles' (Lee & Robert) knowledge, products and professionalism. I highly recommend Pinnacle for your window replacement needs!
DATE:
April 2009
---

jbenson
Reviews: 1
5 star rating
Yet Another Glowing Endorsement
I, like all of the reviews here, can honestly say what an enjoyable experience it was to deal with Lee and Robert. Lee is very knowledgeable and easy going with out an ounce of high pressure salesmanship. Robert knows his craft and works very efficiently. I had 10 windows replaced on a cold day in January but was amazed at how quickly the temperature stabilized and returned once the new windows were in place. As for standing by their product I had a minor flaw in one window and they didn't question or haggle with me. Lee just told me fine a replacement has been ordered. Great customer service. I only gave 4 stars on price as they are not the least expensive nor the most, but very competitive. The quality and customer service though is something you can't put a dollar value on. Thanks Lee and Robert and look forward to replacing the next phase of windows. Jim, Alpharetta
DATE:
March 2009
---
---

Dawn2009
Reviews: 1
5 star rating
Great Service, Great Price
These guys are terrific. Lee is very knowledgeable. He answered my email request immediately and was out for quote within a few days. His window man, Robert, was out a few days after that to measure. A few weeks later I had six new windows which I love. They were very reasonably priced $2,300 for six and it took them only 3.5 hours from start through clean up to install them. Best customer service I have found in a long time at a great price.
DATE:
March 2009
---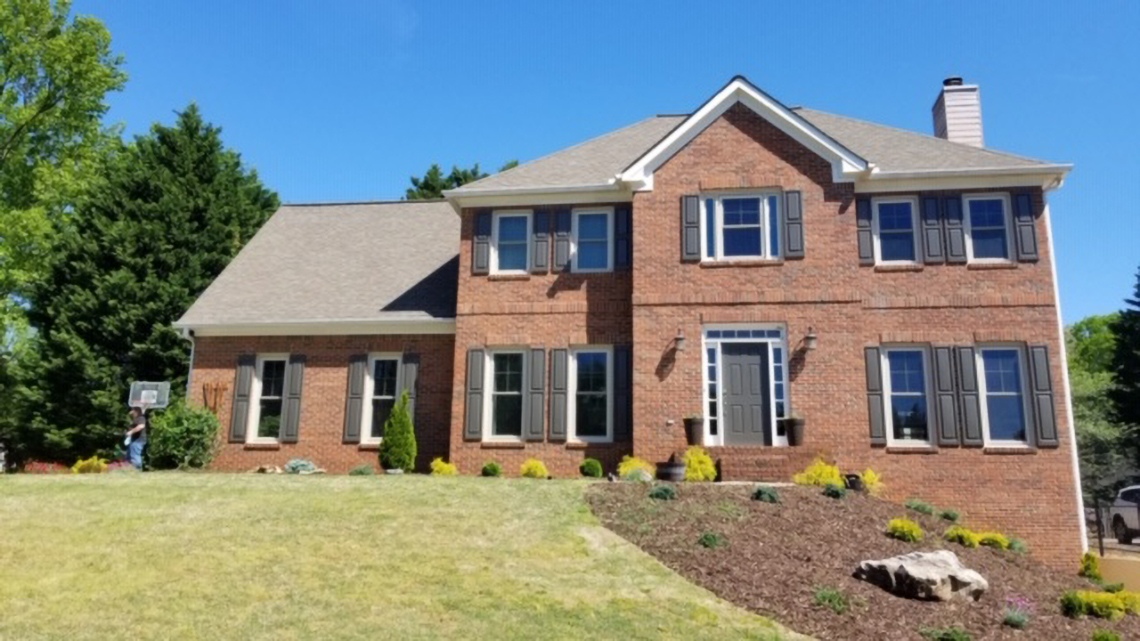 ---

ValandJames
Reviews: 3
5 star rating
Good Reviews
When I called, they answered! By that standard, they have already hit a home run. I look forward to doing work with this company.
DATE:
March 2009
---

SMM2009
Reviews: 2
5 star rating
So wonderful!
I love my new windows! Lee was wonderful throughout the entire quote and selection process. His knowledge and advice were top notch and his prices were the best in town! The installers were wonderful, prompt and cleaned up every little speck of dirt created by the process of taking out my old windows and putting in the new ones. Lee called me within an hour of the job being completely to make sure I was pleased with everything. If you need windows, skip the whole "I need to get three bids" process and give Pinnacle a call. They cannot be beat on price or service. They definitely are a 5 Star company!
DATE:
February 2009
---

dcwisdom
Reviews: 2
5 star rating
Pinnacle: Great service, installation, and value.
Before you get any windows or siding, call Pinnacle for a quote, and let them earn your business -- they have mine for life! Lee and company were amazing! Their quote was more than competitive, and they recommended what was most cost effective for us, and didn't try to pad the estimate or total cost. Even better then the total cost, their customer service and installation were impeccable! The replacement window is beautiful and of great quality, and Robert and his helper went above and beyond in installing it -- they even helped fix a small leak along the roof and gutter, free of charge. THANKS PINNACLE!
DATE:
January 2009
---
---