Reviews & Pictures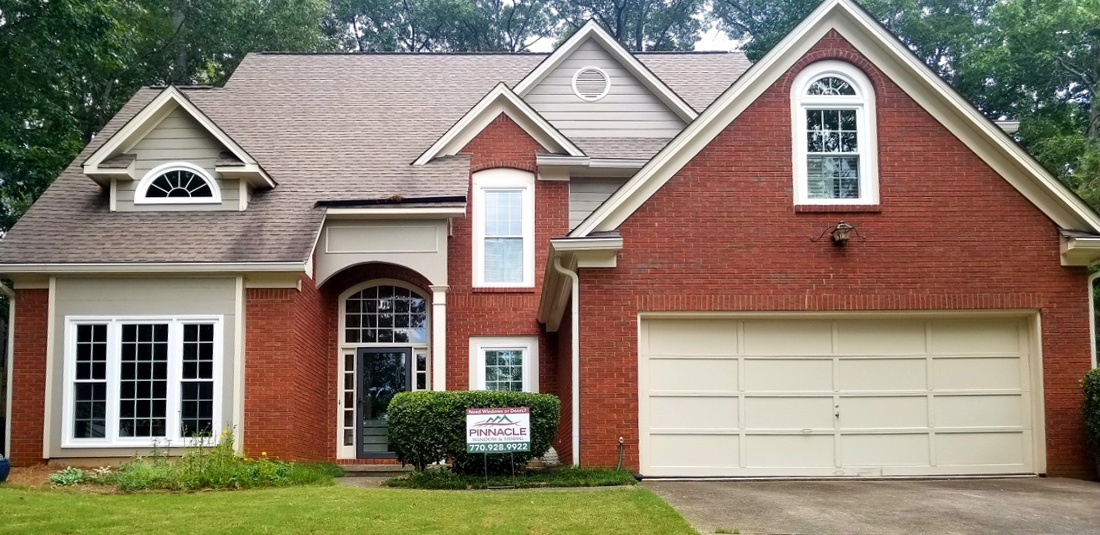 ---

archernc
Reviews: 1
5 star rating
One In A Million
These are the type of folks you only meet one in a lifetime (which is why we keep ordering from them). We comparison shopped with Lee and the 'family' found a great deal for our windows and even went back for a front door. This is the type of crew that you wished could handle ALL of your homeowner needs because of the attention to detail, the friendliness, and overall great attitude. I even think Webster's would be at a loss of praiseworthy words for this company.
DATE:
October 2010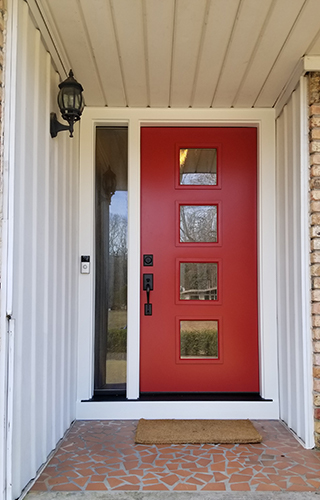 ---

agata_r
Reviews: 17
5 star rating
We love our beautiful new windows
My husband and I recently decided to begin replacing some of the old windows in our 60+ year old house. After speaking with a few companies, we went with Pinnacle because of their excellent reviews on Kudzu, a very positive experience with the gentleman who came to our home to discuss the various window options (and who patiently answered all our questions), and the Softlite window he showed us that blew away the competitors' offerings. We will go back to Pinnacle to continue the project because the installation was a breeze, the Softlite windows look absolutely amazing, and the customer service was impeccable. Worth every penny.
DATE:
October 2010
---

georgia_greg
Reviews: 3
5 star rating
Integrity
Finally a company that was honest, responsive, neat and did what they said they would. Absolutely a joy to deal with! Installation was incredible, what a great crew. I would highly recommend Pinnacle if you are looking at replacing your windows.
DATE:
September 2010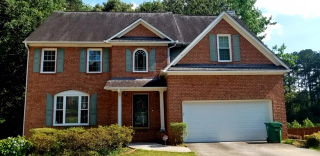 ---
---

michelle232
Reviews: 25
5 star rating
If only all companies were like this
Knew them from my townhome which they replace my windows on they were so quick it was great... and no more leaky window. Now 30+ windows later in our new home... IT LOOKS GREAT. Thank you Lee for answering way to many questions and explaining it all in detail. The crew was professional, quick, and cleaned up after well. THANKS A LOT!!!!
DATE:
August 2010
---

CobbHome
Reviews: 1
5 star rating
Highly Recommend
Lee, the owner of Pinnacle Windows, took the time to explain everything in absolute detail pertaining to his replacement windows. Steve, Jason and Cody came to install the windows. They did a fantastic job. We had 19 windows replaced. They arrived at 8:30 and were done by 5. The job was flawless and they cleaned up so well you could not tell they were even here. The windows were even more beautiful than we had imaged. They definitely increase the look of our home. As an additional plus they sent out Clearview Window Cleaning company to give the windows their first time cleaning at no additional cost to us. Pinnacle Windows is definitely a first rate company that I highly recommend.
DATE:
August 2010
---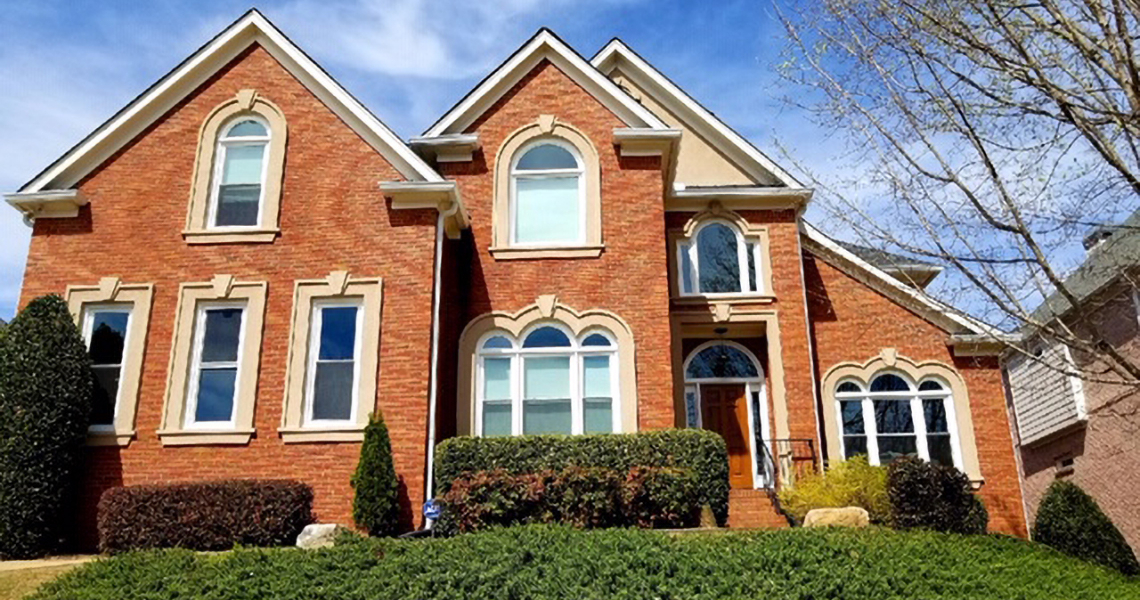 ---

thedicker
Reviews: 2
5 star rating
Great Servive
The company owner Lee and his installation staff of Steve, Jason and Cody did an excellent job in their respective roles. A 20 window job plus one exterior door were installed in one day with a total lack of mess and inconvenience. The products are functional and aesthetic. All in all, a pleasant experience.
DATE:
July 2010
---

WrexRacer
Reviews: 2
5 star rating
Highly recommended
Pinnacle did a great job for us too. We had about 30 windows replaced (single pane) with Soft-lite Elements. Pinnacle was top notch the whole time. Lee Fuller took the time to give me several different quotes (breaking the job into different phases and quoting about 4 different brands/types of windows). He really knows windows. Their prices were competitive on the low end windows and outstanding on the higher end windows. Lee also quoted a fair price the first time, rather than giving a fat quote and haggling to a fair price. The crew was quick and professional. The crew was clearly experienced. The crew worked directly for Lee. They weren't outsourced labor. The crew replaced all of the windows, except a large (6 ft) window in the foyer, in a single day. They did a great job cleaning as they went. They spent the entire second day replacing the foyer window, which including some framing to replace rotted wood. Our house is west facing. With the large window in the foyer, the front of the house was just about impossible to cool. With the new windows, the foyer is the same temperature as the rest of the house. Pinnacle is even sending out a window washer to clean the windows after giving the caulking a week to set. I highly recommend them.
DATE:
July 2010
---

RedWingFan
Reviews: 2
5 star rating
They are the Best!
Lee Fuller and his team are wonderful! Lee has to be one of the most knowledgeable window/door people around; and, his staff members are an amazingly-talented group. We recently used Pinnacle for the second time in three years to complete the replacement of all the windows and doors in our home. Although I was thoroughly satisfied in 2008, I was particularly impressed this time by the installment team who worked over four hours to ensure that our front door was hung correctly. Now that's dedication and commitment---a rarity in today's business world. Our windows and doors are beautiful; and, I would highly recommend this company to anyone.
DATE:
July 2010
---

uvalaw2005
Reviews: 6
5 star rating
Superb Company with Superb Service
We loved many things about the home we just bought, but not our windows. We got quotes from several companies, and while Pinnacle was not the least expensive, they sell the best product. If you are going to replace 29 windows, do it right. Lee Fuller was prompt and professional on both of his visits, the first to show us his products and provide an estimate, the second to finalize the paperwork once we had hired his company. If Lee sets a high standard, his crew meets and exceeds it. I would trust Steve and his team to do any project on our home. They came early and worked late, handled the removal and replacement of our windows (and the existing plantation shutters), and somehow managed to leave the interior of our home even cleaner than when they arrived. We are ecstatic with our new windows and can hardly believe how stress-free the process was with Pinnacle.
DATE:
July 2010
---

hvivona
Reviews: 1
5 star rating
Amazing Company!
We had 26 windows replaced and they did an AMAZING job! Quick, high quality work & super nice crew!Perfect! If you're looking to have your windows replaced, you MUST hire this group!!!
DATE:
July 2010
---

CBRoberts
Reviews: 1
5 star rating
Beyond Expectations
I had 13 new windows installed in my home by Pinnacle. Not only do they look fabulous, but the experience was beyond my expectations. Lee Fuller visited my home and showed me the windows. Absolutely no high-pressure sales. The price was lower than the two other companies I had spoken with, and the time it took to get the windows made was less than the time other companies had quoted too. They came in within that time, as promised. The guys who put in the windows were friendly, efficient and very neat. All 13 were installed in one day and they look great. (I just pressure-washed my house today and... no leaks!) I have a dog and the installers were tolerant of her curiosity and were very careful about keeping the gate to the backyard closed when she went out. Lee called me a week later to make sure everything was ok, which I really liked. I would HIGHLY recommend Pinnacle. I just can't say enough about their professionalism and their product. THANK YOU PINNACLE!
DATE:
July 2010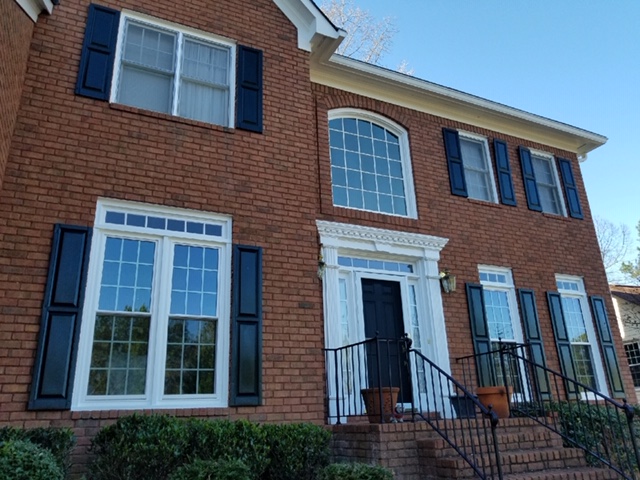 ---
---

daisythewond...
Reviews: 2
5 star rating
New replacement windows and doors for our home
I purchased new windows and doors for our home from Lee Fuller of Pinnacle Windows because I believe their products are the best and their prices are fair. The windows I purchased are all premium-quality, vinyl, double hung, double paned, with high energy efficiency and Argon UV and glare protective coating. Pinnacle Windows installed around 23 new windows including two large picture windows and four hand-crafted Provia doors with hardware. The price included expert installation and a transferable lifetime warranty on all of the windows,screens and doors.I appreciated Lee's highly informative,"no pressure to buy" sales presentation. Lee is an expert at all things windows and entry doors and he has a passion for what he does. He helped my husband and I to understand and appreciate many available window and door features. He provided us with expert guidance and gave us some good ideas that we had not previously considered. Before we placed our order, Lee and his installation experts came to our house and walked window-to-window and door-to-door with us to make sure every last detail was exactly as we wanted it. The 4-man crew were experts at their craft, completing the entire job in two days and leaving no mess behind. We are extremely satisfied with our beautiful, new, premium quality, energy efficient windows and doors. I think the price was commensurate with the quality. We highly recommend this company.
DATE:
June 2010
---

JillfromGa
Reviews: 1
5 star rating
Get 3 estimates and make this one the last one
I sat through a 2 hour "estimate" with another company that ended in a buy right now and save routine. My husband said "we're done". I was worried they would all be that way. Lee was great and very thorough without over doing it. The team expertly and quickly took care of our house. They went the extra mile when it started to rain the gutters were over spilling on to the window they had installed and had yet to seal. They cleaned the gutters! My house feels so much better and I no longer hear the neighbors air conditioner all night. Thank you for making a huge decision easier and our house so beautiful.
DATE:
June 2010
---

edandcaronpe...
Reviews: 1
5 star rating
A Contractor That Delivers
We replaced 18 old windows recently. We interviewed several companies and decided on Pinnacle because of Lee Fuller, the owner. His sales pitch was genuine and without any pressure. His installers, Steve and Jason, were absolutely awesome. They did everything exactly as promised, on time, and without any excuses or problems. They were a pleasure to have working for us. We love our new windows. A great experience!
DATE:
May 2010
---

walkingone
Reviews: 1
5 star rating
Timely and personal
We are pleased with the window and the work that the crew of pinnacle put in for us. They were quick and efficient and also very mannerly. The entire experience was pleasant and we would recommend their use for anyone.
DATE:
May 2010
---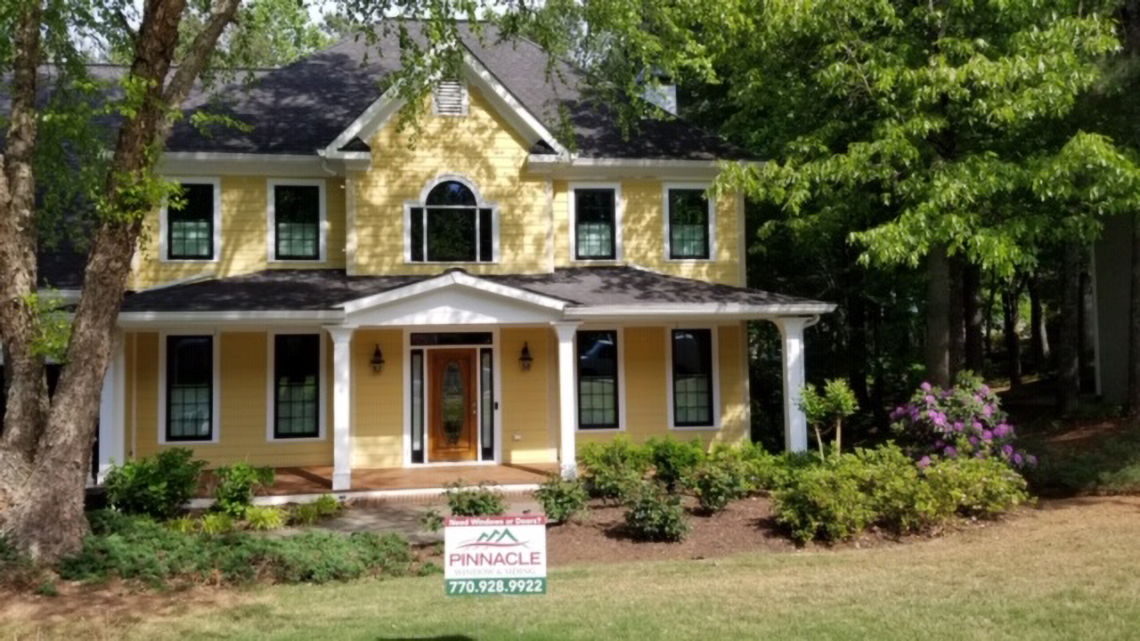 ---

martipa
Reviews: 2
5 star rating
Unbelievable customer service!
We've had our windows for 2 years, while washing windows several days ago I mistakenly got them off track. I called Lee and he willing came to put the windows back on track within 24hrs. - even on a Sunday! I don't know many companies that provide better customer service. We now need a new front door and I wouldn't think of going anywhere else.
DATE:
May 2010
---

Linda1744
Reviews: 1
5 star rating
Excellent Job
I had 35 windows replaced with Softlite Elements and am extremely pleased with Pinnacle's work. Robert and his team as well as Steve and Jason did a great job! Lee Fuller did even more than promised when unexpected issues came up with the original construction of the house that made the replacements of some windows difficult, but the crew did an excellent job making everything work out without charging me any extra. I would highly recommend this company as they did a very professional and beautiful job replacing all of my windows.
DATE:
May 2010
---

KarenO2
Reviews: 1
5 star rating
Great job......again!
I just had Pinnacle install my fourth order of windows, and the experience has been great each time. I first met Lee Fuller at a home show 2 years ago. After talking to several window companies, it was easy to choose Lee's company to replace a few windows in my home. Over the next 2 years I called him 3 more times for the remainder of my windows. Everyone at Pinnacle is great. The office staff, the installers, the owner Lee.....They are always friendly, positive, helpful, and professional. The quality of their work is superior. I can honestly say I am totally satisfied with their work. And my windows are beautiful! I'm Another Satisfied Customer! KarenO
DATE:
May 2010
---

beckers1
Reviews: 2
5 star rating
Pinnacle Window was Great All the way Around
I was sold the first day I met with Lee Fuller! He was very thorough with his presentation and not high pressure. I have just finished having all my windows replaced and absolutely love them! Steve and Jason are amazing at what they do! They arrive on time and take pride in their work. I could not have asked for a better experience replacing windows! The customer service in the office is amazing also. This is a company that is well run and cares about the customer! I would highly recommend this company!!!
DATE:
May 2010
---

brianbul
Reviews: 2
5 star rating
Great Job
Just had my large foyer window replaced. Guys were great! Showed up on time, did a great job with install, very friendly and helpful. Cleaned up when they were done. Looks Great. Would highly recommend them. The entire process from beginning to end was great. Very honest company, did everything they promised.
DATE:
May 2010
---
---