Reviews & Pictures - 2014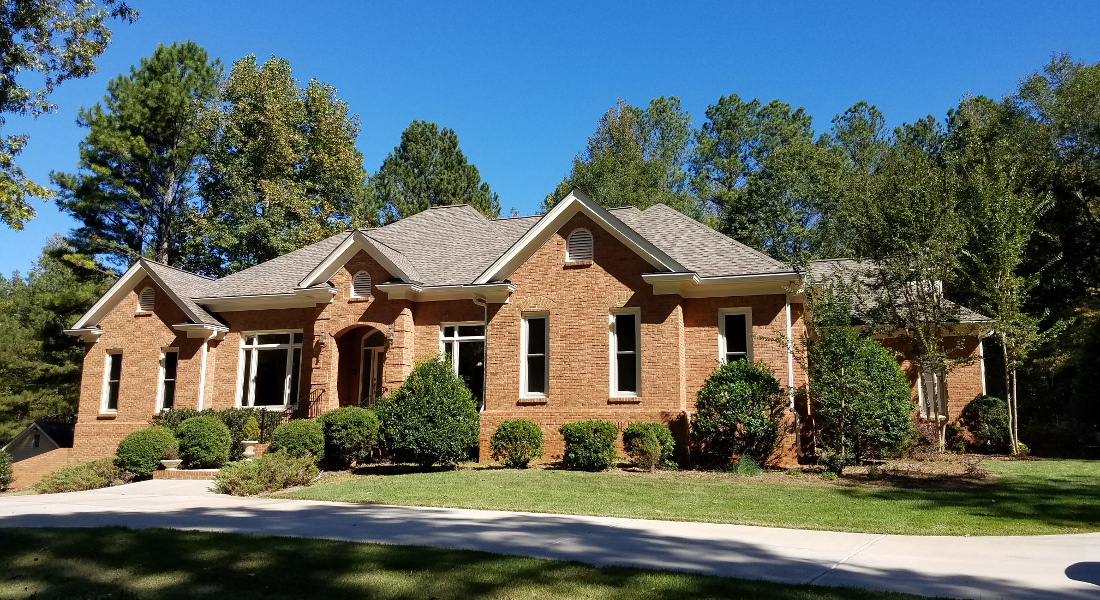 ---

ernman3
Reviews: 8
5 star rating
Highly recommend
From first call to installation, my experience with the owner and installers was fantastic. Lee the owner personally came out to measure and recommend the window that would be best for my home. The installers were very personable and did a great job removing the old windows and installing the new Okna 800 windows. Only installed windows on the back/side of my home but will be having Pinnacle back out to install windows for the front of my home next year!
DATE:
December 2014
---

Hardaway
Reviews: 1
5 star rating
EXCELLENT OVERALL EXPERIENCE
Pinnacle Window (Steve, Robert, Kevin and Jason) are experts in their field and are top notch professionals. They are ethical and you can trust that they will do what they promise to do. Their work is SUPERB. I give them 5 stars all of the way! You can count on having your windows looking the best in your neighborhood!.
DATE:
November 2014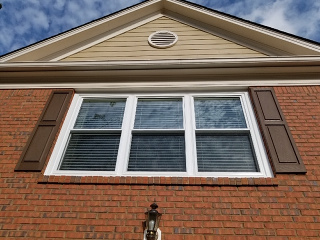 ---
---

a11jesus
Reviews: 1
5 star rating
Super Company
I had a new windown installed about a year ago and recently it shattered at 3 AM...I took a picture and emailed to the company. I received an email reply within a few hours from the owner Mr. Fuller assuring me that someone would contact me Monday AM to reorder the free replacement window. They came out and did an excellent job of installing and cleanup!!! I highly recommend this company.
DATE:
October 2014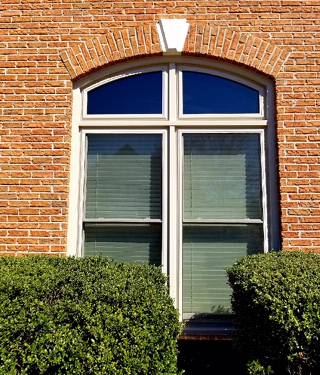 ---

rebichmw
Reviews: 1
5 star rating
In a word. "FABULOUS"
Pinnacle replaced all our windows 9yrs ago. The installers were on time,neat, clean and left no mess.This year we had our French doors replaced by Pinnacle. Different installers same result. We highly recommend this company. Mike & Milta Rebich
DATE:
June 2014
---

Quilter30360
Reviews: 1
5 star rating
Excellence from start to finish
I had a great sales experience with Dennis- patient and thorough in answering questions. The installation was so smooth- even with all the stuff they had to do for old lead paint, Steve and the crew were efficient, courteous, and careful of my belongings. I highly recommend Pinnacle.
DATE:
June 2014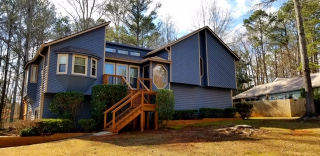 ---

GAWGAW
Reviews: 3
5 star rating
Happy from beginning to end
Pinnacle windows had the best service I had ever experienced. I had to replace windows damaged by termite with the house that I just purchased. Pinnacle is putting their customer first, making sure everything is done properly, bending backward and do extra miles to ensure everything is good. I do not have enough good words to give Dennis, Nancy, Steve, Robert and the owner, Lee Fuller. Thank you, and I will surely be your repeat customer in the near future! -Gracy
DATE:
May 2014
---

tvlcoord
Reviews: 3
5 star rating
would HIGHLY RECOMMEND!
I was extremely satisfied with Pinnacle Windows from start to finish - I'm a VERY picky person and could not be more pleased with their customer service, their amazing installers and of my soft-lite door!.... The quality of all of the above is A+, as the Better Business Bureau has them rated!.... I wholeheartedly, very highly recommend Pinnacle Windows!...
DATE:
May 2014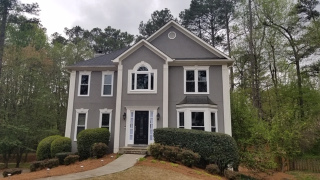 ---

rocksalt_76
Reviews: 2
5 star rating
Prompt, Professional, and Priced Right!
From the initial visit, to the final install, the Pinnacle crew was outstanding. We were presented several options for windows both in terms of price and features, and had individual estimates worked up for all. The windows are beautiful, and have really improved the look of the house. Robert and Kevin were fast and courteous during the install, left the work site clean, and did fantastic work. We would certainly recommend Pinnacle to friends and family.
DATE:
May 2014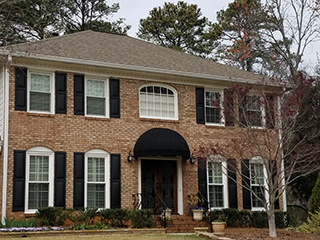 ---

Johnnyg12
Reviews: 1
5 star rating
Great Company - Excellent Service
After having a bad experience with another window and door company - Pinnacle came to our rescue. We received excellent advice and help throughout the process of selecting new exterior doors for our entire house. Once we settled on Provia Doors and ordered - Steve came by and measured. He is just a fantastic guy and excellent in his demeanor and work ethic. He and Jason were the installers for our doors and once again exceeded expectations. My wife and I felt very comfortable with all aspects of the installation and are extremely happy with our doors and experience with Pinnacle. We highly recommend Pinnacle.
DATE:
May 2014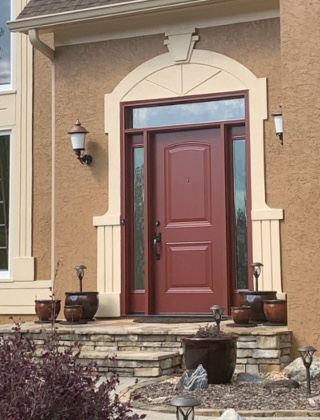 ---
---

BEstes
Reviews: 3
5 star rating
Great Company and product
Just had Pinnacle install new windows and doors. Exceptional product, workmanship and attention to detail. Steve and crew were very professional, knowledgeable, neat, and take great pride in their work. Highly recommended for all your window and door replacement work.
DATE:
May 2014
---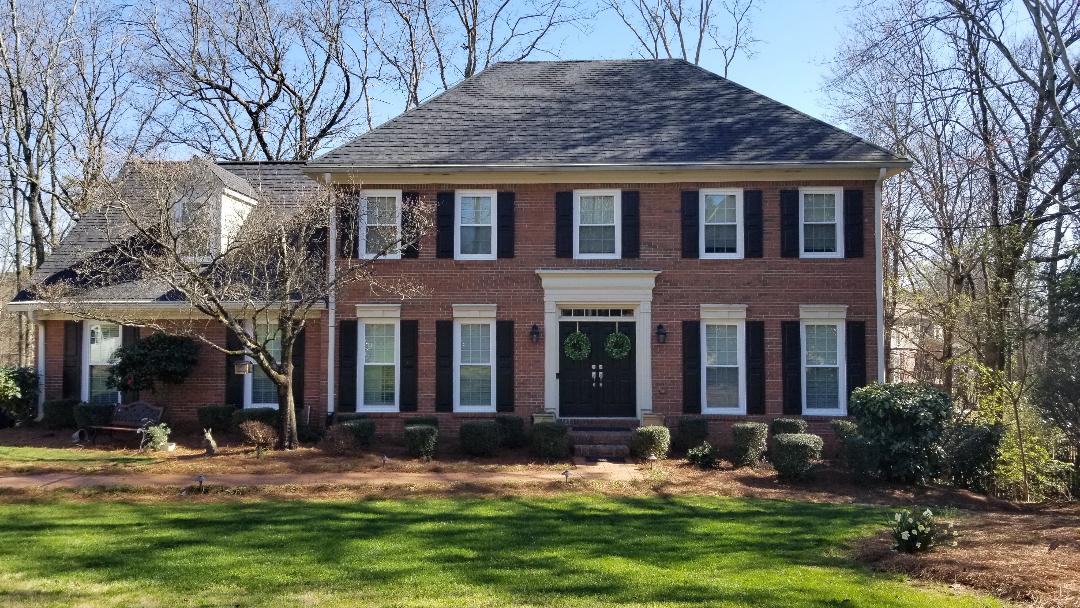 ---

dplisco
Reviews: 1
5 star rating
Great service
I had a great experience all around. I would highly recommend Pinnacle to anyone looking for new doors or windows. I had a door replaced on an old house, where the door opening wasn't level and lead paint was an issue. The installation team of Steve & Jason dealt with these issues in a safe and effective way, which resulted in a great looking product. Dennis was also extremely helpful during the sales process as we went back and forth between all the options. Everyone was helpful, friendly, and great to work with. Highly recommend.
DATE:
April 2014
---

tiajthompson
Reviews: 3
5 star rating
Exceeded expectations!!
From start to finish, everything was professional and exceptionally handled. Satisfaction was met at the first introduction with Lee, communication with Nancy, and Lee and crew installing the windows. The windows look amazing! Additionally, they helped with other odds/ends around the place(flag, replacing lights, etc). Can't wait to use them again!!!
DATE:
February 2014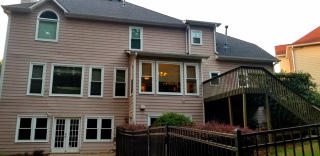 ---

Happywindows
Reviews: 1
4 star rating
Great job
I looked a long time to find a replacement window company. Pinnacle had the Okna windows I had decided on. The salesperson was on time and gave me the information I needed with no pressure to buy. Nancy in the office kept me informed during the entire process. Steve and his crew of installer's were courteous, got the job done and left no mess behind. Steve's entire crew had at least ten years experience. Can definitely recommend Pinnacle Windows.
DATE:
February 2014
---

flipricci
Reviews: 4
5 star rating
Great Service & Top Quality Results!
From the sales consultation through the installation process, I was extremely pleased with my entire experience working with Pinnacle. Dennis took his time in explaining the different products available and was very accommodating in working around my schedule to come out a second time at my request. Nancy was in constant contact with me throughout the process and easy to work with when it came time to schedule the installation. But most importantly, I couldn't be happier with the work that was done by Robert and his crew. Their high level of experience was evident in their attention to detail and the quality of their workmanship. They took their time to make sure that everything was perfect and, at the end of the job, cleaned the place up as if it were their own. I had four windows, two patio doors and my front door replaced, and absolutely love the new look and the benefits that come with it. Pinnacle was recommended to me by several of my neighbors and I wouldn't hesitate to do the same for others!
DATE:
February 2014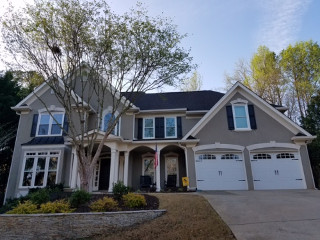 ---

volvoforlife
Reviews: 6
5 star rating
Love my new Provia door
Professional guys, did awesome job installing the new Provia door. Whole process from beginning to the end was very smooth. The door came out to be more expensive than others, but it's Provia door with 20-gauge steel, with lifetime warranty, made in Amish country and it feels and looks beyond awesome. I will definitely give them business in the future when my siding (still have LP siding) needs to be replaced.
DATE:
January 2014
---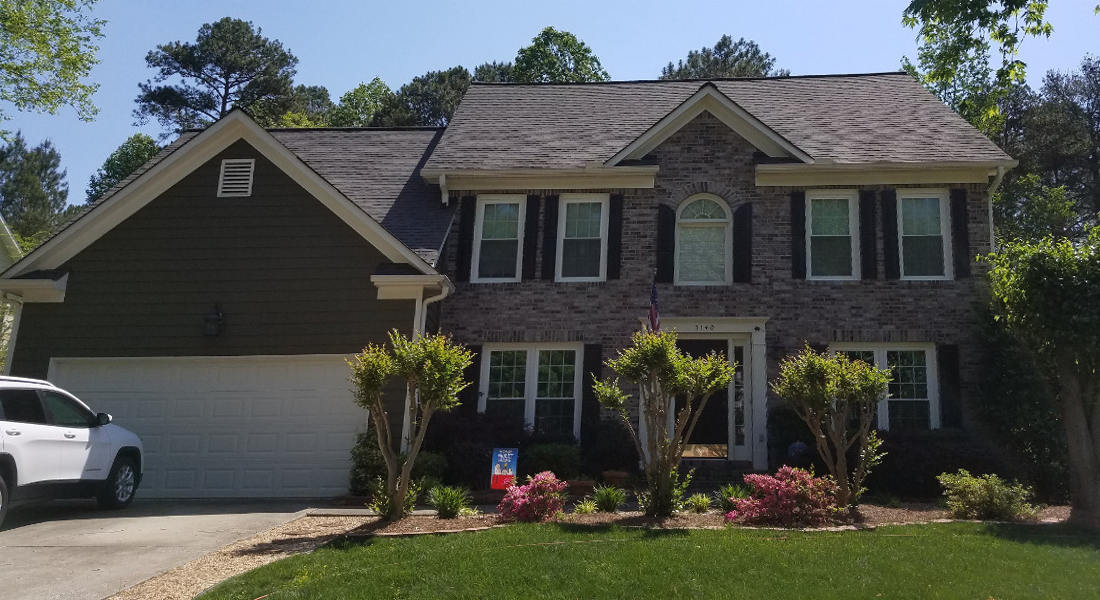 ---

GABrown
Reviews: 1
5 star rating
Top-notch Company and Solution
Our experience with Pinnacle Window & Siding Co. was outstanding from our initial phone call to completion of the window installation. Pinnacle replaced 23 windows in our home, and we will without a doubt use them to replace the remaining windows when the time is right. Unlike other window company representatives that we met with, Dennis Williams listened to our needs, fully explained the many options available to us (in window types, installation and payment) and helped us sort through those options . . . at all times responsive, respectful and professional. After making our window selection, both Dennis and Nancy quickly handled finalizing the quote, ordering the product, and scheduling installation . . . all in the promised timeframes. Installation was completed by Robert Cole and his associate, Kevin. Robert and Kevin were genuinely polite and respectful as they completed the installation with obvious knowledge and experience, attention to detail, and ownership and pride in a job well done. They professionally handled some needed trim renovations overnight so that the project would be completed on time. The windows look great and we can already feel a noticeable difference in room temperature/comfort. A great experience from beginning to end. I highly recommend Pinnacle to anyone considering window replacement.
DATE:
January 2014
---
---