Reviews & Pictures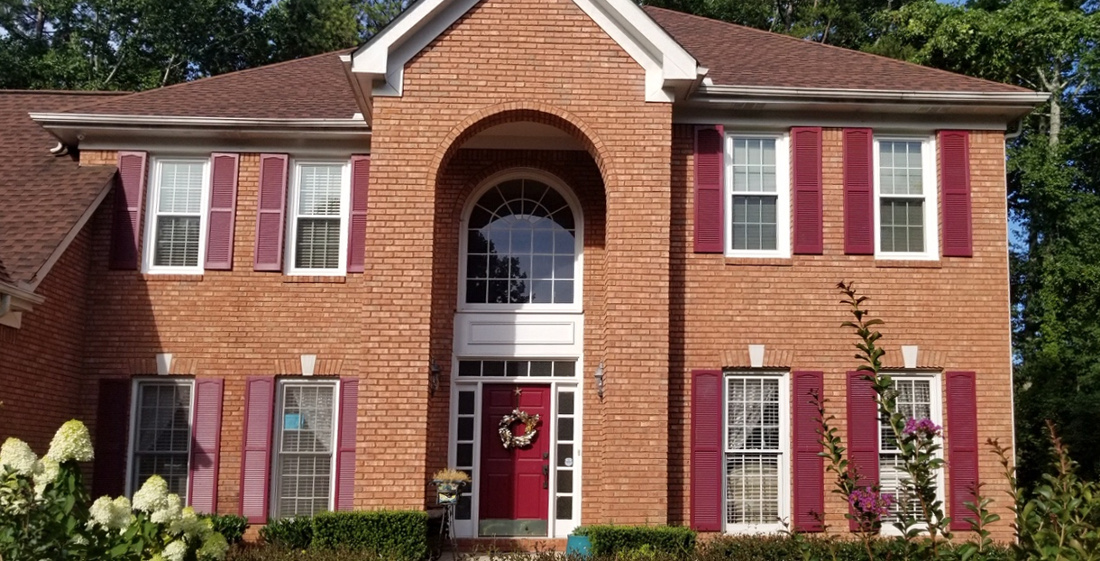 ---

Carousel
Reviews: 1
5 star rating
Completely Satisfied
Lee Fuller and his group are true professionals who made the entire process easy and almost painless. If you are considering new windows, I highly recommend you use this company over any other. They follow through and make sure you are completely satisfied before they are finished.
DATE:
May 2008
---

OSUBuckeyeBo...
Reviews: 6
5 star rating
Best in Class - without a doubt
With hundreds of providers seeking your business, where do you turn? Experience. Reputation. Personal Referral. Commitment to 100% customer satisfaction. These are reasons that we chose Lee Fuller at Pinnacle Window & Siding. The company is top-notch, from the sales consultation, to the installation, to the free professional window cleaning, and through to the end with a personal satisfaction inspection by the owner himself, Mr. Lee Fuller. If there was a manual for maintaining customer satisfaction, Lee wrote it. We could not be more pleased with the overall experience and the product. Not only do I highly recommend Pinnacle, I question why anyone would literally turn the keys over of their single-largest investment to anyone else.
DATE:
May 2008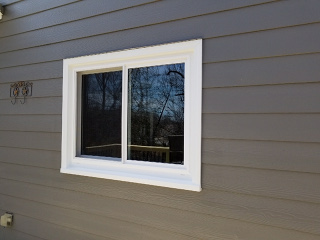 ---

bmailman1
Reviews: 2
5 star rating
Outstanding Overall Service
My mind was set at ease after speaking with Pinnacle Windows. I was treated like an important customer from the first call I made all the way through the 2nd follow up call after installation. The window installer arrived on-time, set my expectations for how he would remove and install the new windows. When he was finished he made sure I was completely satisfied before he gave me the invoice. I would refer Pinnacle Window and Siding to any consumer. They are one of the most honest vendors I have worked with at my house; they will receive more of my business without question.
DATE:
April 2008
---

sdaane
Reviews: 2
5 star rating
wonderful service and product
Pinnacle replaced 4 windows, including removal of old windows. Accommodated my schedule, excellent price, superb service. Highest recommendation
DATE:
April 2008
---
---

Chris_G_S
Reviews: 4
5 star rating
Excellent Job
Their windows were the best we were quoted. Their price was competitive and they really care about their reputation and service. We couldn't be happier.
DATE:
March 2008
---

Riddell
Reviews: 2
5 star rating
The only call you need to make
Seriously, you can gather other quotes, but you'll end up right back with Lee and Pinnacle. What a great man and a level of custmer service that will leave you speechless.
DATE:
March 2008
---

Rebecca56
Reviews: 1
5 star rating
Customer service at it's best!
My experience with Pinnacle Window was excellent. They are definitely a customer service oriented company. Attentive, polite, knowledgeable!! It has to be one of the best business experiences I have ever had with a customer relations/service situation. I highly recommend this company.
DATE:
February 2008
---

JamesInMarie...
Reviews: 1
5 star rating
Excellent Product and Service
Thank you to Lee at Pinnacle and his installation team. I recently did some remodeling of my home and wanted to add some windows and doors that matched the windows that had been installed by the previous owner because of the excellent quality of the windows and the airtight installation. Through a few calls I reached Lee at Pinnacle who remembered all the details of the installation several years ago. He came out and worked with me to spec some large windows and French doors and walked me through the full process including specs to the framers. When the windows arrived, all went without a problem and I could not be more pleased. The Pinnacle team has tremendous knowledge and expertise and I do not hesitate to give them my highest recommendation, and after this remodeling project, that says a lot.
DATE:
February 2008
---

purplebaby
Reviews: 2
5 star rating
Recommended
There is no replacement in this world for prompt, courteous, and friendly customer service, something that too often gets set aside in favor of "getting in and getting out" with the least amount of involvement possible. I had both an e-mail and phone call within an hour or two of my online inquiry. Lee came out on time for our scheduled appt and was to the T thorough. He even went out of his way to search other providers for an unusual style replacement window for me. I would immediately recommend this company to anyone.
DATE:
February 2008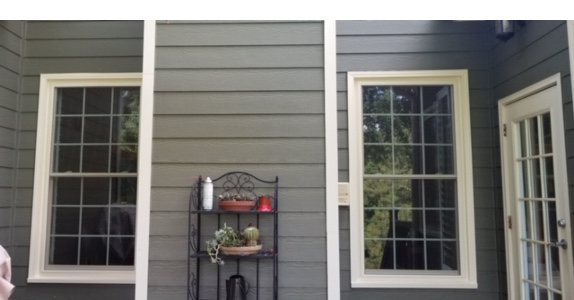 ---

labdogrescue...
Reviews: 2
5 star rating
Look no further for the best window installer
We cannot say enough about the entire experience of working with Lee and his staff for our window installation. You deal with the owner directly, who takes great pride in his customer service, quality of install, and quality of window sold. We had to replace all of our single-pane builder windows, and Lee patiently educated us completely on all features of the different windows he sells. His crew is top notch, and made the installation process absolutely painless. They replaced all rotten wood (which there was plenty) and did a fantastic job. Lee did not take any payment (no deposit, nothing)..until the job was completed and we were totally satisfied. He personally inspected every window of our home, and tested each. To arrange for someone to come and clean each new window afterwards was an added bonus. I cannot recommend Pinnacle enough. It was an absolute pleasure working with them. Finally, a contractor who really cares about doing a good job, and doing right by his customer in all aspects.
DATE:
January 2008
---

chergeo
Reviews: 1
5 star rating
Highest quality and service
I recently had the need for replacement windows and after several estimates from other companies, I chose Pinnacle above all the other companies. From beginning to end, everything went smoothly. Their salesman, Todd, took the time to show me all the products available and their features and answer all my questions. The installers were very professional and did a quality job installing each window. They were very careful to protect my carpet and upon completion, cleaned up everything and even cleaned each window. The owner, Lee Fuller, came out about a week after installation to inspect each window to make sure everything was done to both my satisfaction and his. It is so nice to work with a company that still takes pride in all aspects of their business and go out of their way to provide the highest quality service and products they can.
DATE:
December 2007
---

jamierk
Reviews: 3
5 star rating
Great Experience!
Working with Pinnacle was a great experience from the initial consultation with Mr. Fuller thru the final installation. Everyone I encountered was professional, knowledgeable and very respectful of my home. When the gentlemen completed the installation, there was no evidence they had been there except for my beautiful new windows! I will definitely work with Pinnacle again in the future.
DATE:
December 2007
---
---

mb5202
Reviews: 4
5 star rating
Great to work with, great job
Lee Fuller, the owner of Pinnacle Windows, is professional, patient and easy to work with. He took his time showing a variety of windows and pointing out the differences in each. There was no pressure to make a decision. The crew that installed the windows was on time, courteous, organized, and neat. The windows look great. I've recommended Pinnacle to several neighbors.
DATE:
November 2007
---

kolekei
Reviews: 1
5 star rating
Windows+
Pinnacle Windows were professional from the beginning through the final installation. We were introduced through the owner, Lee Fuller, who presented a very thorough and informative first meeting. After having several other pitches we found that Pinnacle was the most direct and honest approach. This continued on through the pre-installation, installation and final follow up. All phases were handled very well. The installation crew were outstanding. Not only in their installation but in their follow up and clean up of all work areas - the best!
DATE:
October 2007
---

Tvershel
Reviews: 1
5 star rating
Simply the Best
Pinnacle Windows and siding are just that...The Best. Mr. Fuller (owner)was very friendly and relaxed when he came out and gave us the pros and cons of numerous windows. He did not give a high preassured sales pitch! Sheduling and installation were a breeze. 2-4 weeks after we placed the order a very friendly and knowledgeable employee called to schedule the installation to fit our schedule. They were very understanding when we had to reschedule a couple of times. The Installation went smoothly. The crew was very courteaous, professional quick and neat. We had a small issue with the manufacturing of the windows, but Mr. Fuller and the window company fixed it immediately without hesitation. After the completion of the job. Mr. Fuller came back to make sure we were satisfied. No hardselling! Reasonably priced windows and an honest,professional, knowledgable staff are what you will find at Pinnacle Windows and Siding. They are coming to install more windows soon. I highly recommend them to anyone.
DATE:
August 2007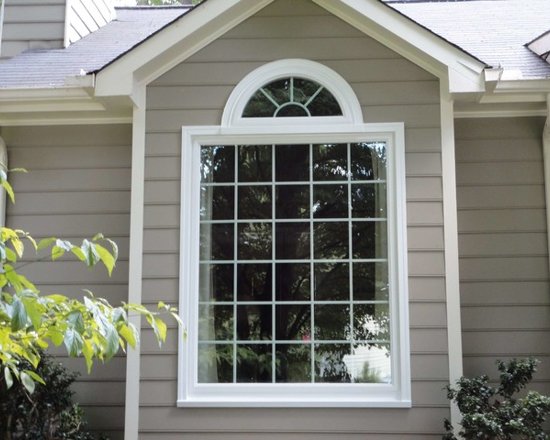 ---

LauraLAJ
Reviews: 3
5 star rating
Superior Vinyl Windows
We replaced 6 double hung and one octagonal window. After 3 bids, we selected Pinnacle, since their presentation was so informative. We have no second thoughts about our choice: our new windows look fabulous, were beautifully installed, and are energy-efficient. We'll definitely do business with this company again!
DATE:
August 2007
---

gatorfan99
Reviews: 9
5 star rating
Just Can't Say Enough Good Things
We worked with Lee a few months ago to replace all of the windows in our home. We had gotten estimates from 4 other companies and I was beginning to think there was no one out there that would treat us professionally and fairly. I have to say that Lee and his crew were just awesome. I had a lot of questions and Lee patiently answered them all. He also pointed out a number of other items like my security system that I didn't think about and neither did the other companies. His crew did a wonderful job with our windows and at a very fair price. We have gotten a number of comments about how well they were installed. When the guys left my home after the installation was completed, other than the nice new windows, you couldn't even tell they were here. Nice job all around...
DATE:
August 2007
---

Westbrook
Reviews: 1
5 star rating
Great Service
Very proffesional & work was installed on time.
DATE:
June 2007
---

ModelMommy
Reviews: 2
5 star rating
I am amazed!!! Lee is by far the best!
My husband and I were getting some estimates for windows. Somehow I stumbled upon Pinnacle and Lee came out to my house. He was so kind and professional and had a great knowledge of windows. Every question I had was answered and I was sold from that moment on. I didnt need any other estimates from stuffy uncaring people, I had met the best most professional company. Lee took time to get to know my kids and my family and when we stopped by his office he even offered them cookies and juice! Unbelievable service and I cant wait to leave my next review after my windows are in! Im an just blown away so far by the depth of customer service. I would highly recommend Lee and Pinnacle to everyone!!!
DATE:
June 2007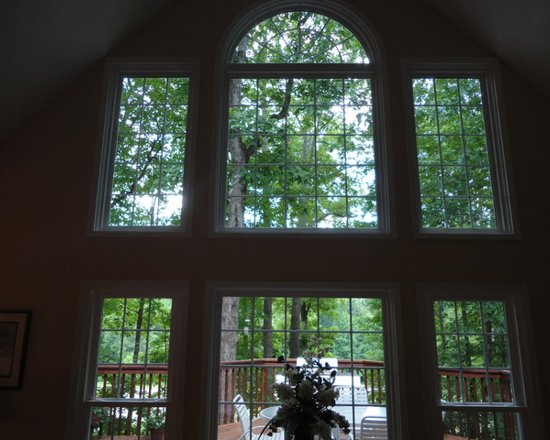 ---

Todd70
Reviews: 1
5 star rating
New House
Lee do a great job, would recommend him to anyone
DATE:
June 2007
---
---