Reviews & Pictures - 2012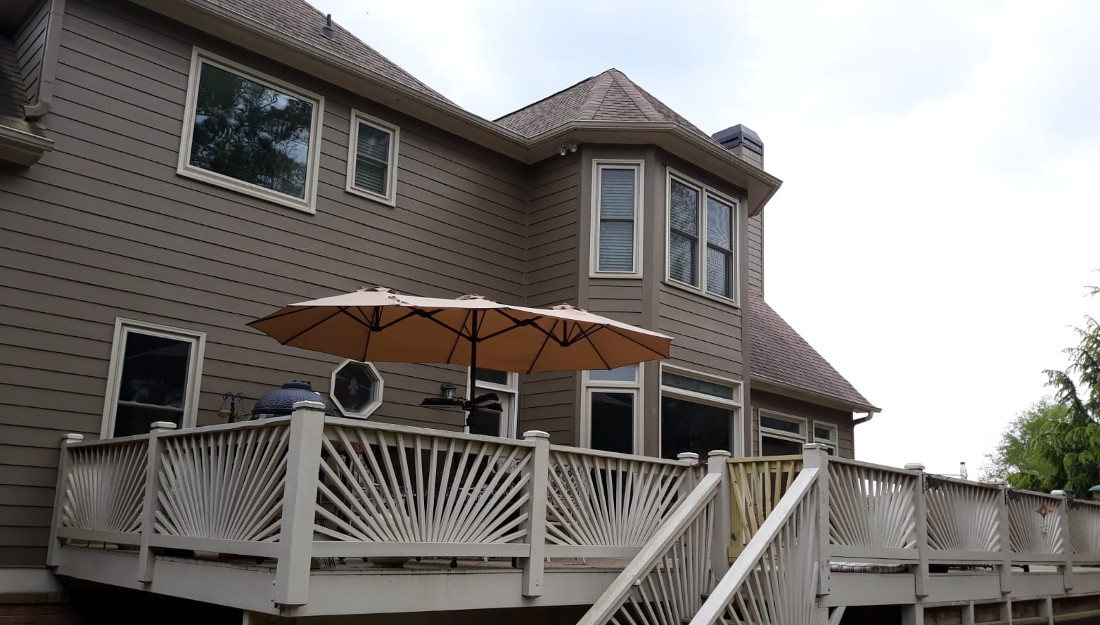 ---

kevpen
Reviews: 4
5 star rating
Work Smarter, not harder
Steve and his crew arrived on time and did a fabulous job. They were professional, clean, and patient to put with my dog, my daughter and her friends. I would definitely use them again.
DATE:
December 2012
---
---

BobEvans
Reviews: 2
5 star rating
Great experience from beginning to end
I couldn't be happier with the service we got from Pinnacle. Everyone I came into contact with (Nancy, Lee, Steve and his crew) was so friendly and professional. Lee gave us a great product presentation and a thorough no pressure quote for 4 different models. We looked at a few companies but it really was an easy decision to go with Pinnacle. There is just something about Lee that let me know that I could trust him. On the day of the installation, Steve and his crew showed up on time and got right to work. They are a well oiled machine when it comes to replacing windows. They worked systematically and very hard all day. The windows were installed perfectly and look great. After installing each window, they thoroughly cleaned it and the surrounding area. There was absolutely zero mess. They really treated my home as if it was their own and I really appreciate it.
DATE:
December 2012
---

AtlantaOsher...
Reviews: 2
5 star rating
Excellent work and kudos for extra effort
When one of our 3 front-facing kitchen windows was broken by a stone we discovered wood rot and had to replace all 3. Usual process - get quotes. We selected Pinnacle based on reviews, level of quality offered ( I checked with manufacturer!) and price. The crew came out on a Sunday to do the install, they did an outstanding job, cleaned up and we are thrilled with the result.
DATE:
November 2012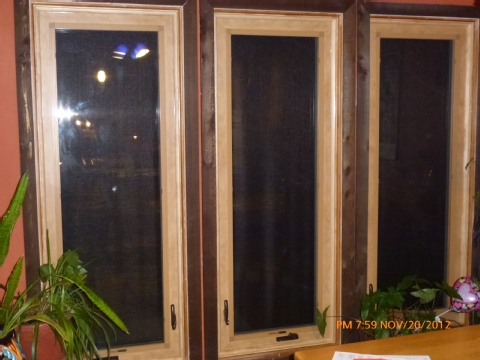 ---

GAscotsman
Reviews: 1
5 star rating
Professional service and installation
We visited and interviewed various window manufacturers, contractors and suppliers to replace 26 windows in our Marietta home. We chose Pinnacle and after one year since the installation we have absolutely no regrets. We found Lee Fuller to be knowledgeable, patient and honest in helping us select the best combination of window products for price, quality and performance. The majority of the windows are Soft Lite double hung with Simonton Generations for large picture units. We are highly pleased with the results and have experienced no problems whatsoever. The installation crew exceeded our expectations for quality and performance despite the cold conditions. They were very thoughtful in preparation and clean-up, removing and replacing all window treatments. I have no hesitation in recommending Pinnacle as a thoroughly professional company. They were not the lowest cost but worth every dollar with a trouble-free experience. I work in the engineering and construction industry and that is not as common as you would think.
DATE:
November 2012
---
---

RhondaH
Reviews: 1
5 star rating
Superior in every way!
I contacted another company first to get an estimate for replacing the windows on the front of my house. After two-plus hours and the "buy now and save" routine I had to push the salesman out of the house. For weeks afterwards I received dozens of phone calls from the company offering to return and give me a lower estimate. My neighbor recently contacted a few companies for estimates as well and recommended Pinnacle. Lee came over, showed me several products and helped me find the window that functioned and looked the best for my home. No "buy now and save" pitch, no weeks of irritating phone calls afterwards, and a guaranteed price that was significantly less than the "estimate" from the other company. When I was ready, several months later, I placed the order and guess what? The price was exactly what I had been told! The installation experience was every bit as pleasant as the sales. The crew was on time and professional. In no time the old windows were out, the new windows in, the blinds re-hung, and the not a spec of dirt or dust in the house or debris left outside. When I am ready to replace the rest of my windows, I won't spend time getting estimates from anyone else. I'll pick up the phone and call Pinnacle.
DATE:
November 2012
---

Nikielpie
Reviews: 1
5 star rating
Extremely pleased
Pinnacle more than impressed me. Bob came out on a Saturday to give me a quote, very nice guy. Did not pressure me into buying. I was impressed with the windows so I got the bainbridge softlites. Steve and his crew came out four weeks later and did an amazing job. They were courteous and thoughtful of everything and the windows are beautiful. They arrived on time and only took four hours to do the work. Will recommend to everyone. So happy I found them online!
DATE:
October 2012
---

NancyandHowa...
Reviews: 1
5 star rating
Super Installation Experience
The team of three window installers arrived on time and got right to work. They were polite, confident, efficient and tidy. We could not have been more pleased with the installation procees. The windows are high quality and have improved the appearance of our home 100%.
DATE:
September 2012
---

PKRogers
Reviews: 2
5 star rating
Great window company
After interviewing three repalcement window companies, we went with Pinnacle Windows and Siding. The salesman, Bob, took his time and went over all the differences and details to several window choices. He never pressured me or constanly called. He gave me time to decide. The windows arrived within three weeks. When the crew installed our 12 replacement vinyl windows they were on time, worked quickly and professionally. Then the company owner called the next day to be sure I was satisfied. I can't remember when we have had a better experience with a contractor.
DATE:
August 2012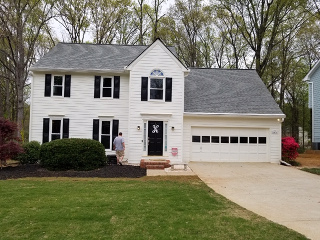 ---

472204
Reviews: 1
5 star rating
Fantastic job
We are so pleased with our new windows. we were given an appointment and they were there and went to work.Finished job in timely manner and left everything spotless.We will recommend Pinacle windows to all our friends and would use them again if the need arises.The installers were great.
DATE:
July 2012
---

rnquilt
Reviews: 5
5 star rating
make it easy on yourself
just hire this company. Lee knows his wondows and will not cookie cutter your job offering just one type. My windows are skinny and he knew what we needed for that particulat issue. The installation was flawless. I was confident, if it was not, they would work until it was
DATE:
June 2012
---

gmblack3
Reviews: 1
5 star rating
Clearly the best choice for Windows
Professional, courteous, on time. Steve and the crew at Pinnacle replaced all of the windows and a french door at our ranch house. The 19 windows where done in a day and the door was done the next am. Everyone on the crew was very courteous, they wore slip on booties to make sure the carpet was not soiled. The quality of the windows and install are simply amazing. We highly recommend Pinnacle.
DATE:
June 2012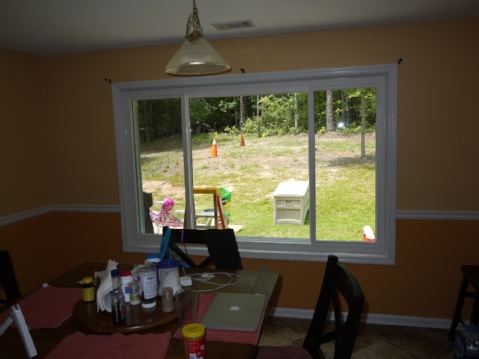 ---

Emmers
Reviews: 5
5 star rating
Great Experience!
Lee answered all of our questions and quoted us a fair price. Steve, Cody and Hamlet did an amazing job. They were efficient, detail oriented and incredibly nice. They went above and beyond to get the job done and kept smiles on their faces the entire time. We love our new windows and door.
DATE:
June 2012
---

KatyMcGloin
Reviews: 1
5 star rating
Best Window Replacement Company in Town!
I met with Lee Fuller (owner) of Pinnacle Window to obtain an estimate on replacing single pane wooden windows with double pane insulated vinyl windows. Mr. Fuller's professionalism, knowledge and enthusiasm towards our project was very evident from the moment we met. After meeting with several companies, I selected the Elements Soft-Lite windows represented only by Pinnacle Window. Steve and Hamlet replaced 36 windows and 4 sets of French doors within five days. They were conscientious about window treatments, debris removal and making sure that my two dogs could not be harmed or accidentally allowed outside of our home or fenced area. We did not pay the first penny until the work was completely finished to their high standards. I love my new windows and HIGHLY recommend this company! You will find none better!
DATE:
May 2012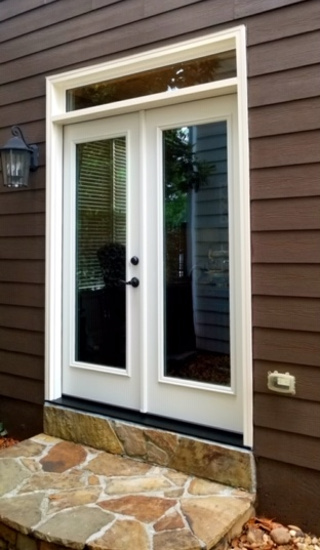 ---

Usabraz12
Reviews: 1
5 star rating
Worth every penny
Before deciding to go with Pinnacle, we contacted at least 3 other companies. Because this is a once in a lifetime kind of project , we were very thorough with our research. Our internet research led us to the Soft Lite windows from Pinnacle, and meeting Lee Fuller only made the decision making process that much easier. Not only he is a very pleasant person, but he is not pushy. AT ALL. After looking around the house, measuring the windows and showing us his product, we were sold. His installers are also fabulous. Steve and his crew (Hamlet and Cody) are wonderful workers. Our installation was scheduled for Friday-Saturday, but they ended up not being able to make it on Friday because they had some unexpected issues with their previous job, which caused some delays. We didn't mind because the fact that they were worried about staying longer at their previous job to assure it was done right only made me that more certain that we had chosen the right company. And they came Saturday AND SUNDAY! They are class A professionals, very polite, respectful, organized and clean. They took their shoes off when entering the house; they cleaned all the areas around the windows, inside and out, even vacuuming; they brought their own trash can/bags, and my yard was spotless after they left. On the first day, they worked 9am-6pm non-stop; on Sunday, they came back with a smile. All in all, a great experience! And the windows look great!
DATE:
May 2012
---
---

templin
Reviews: 1
5 star rating
I love my windows!
My experience with Pinnacle was great from beginning to end. I was not sold windows, I was given the knowledge to buy what I wanted. The quote given was final, and I knew there was a challenge to my windows. Pinnacle met the challenge and did not charge me more for it. The installers were very respectful, informative and professional. This company will not leave you frustrated..they answer phone calls, questions and stand by their work. My money was well spent at Pinnacle, and I can't say enough good about the experience. I started with my front of house windows...can't wait to have them do my back of house windows. I would not choose another company.
DATE:
April 2012
---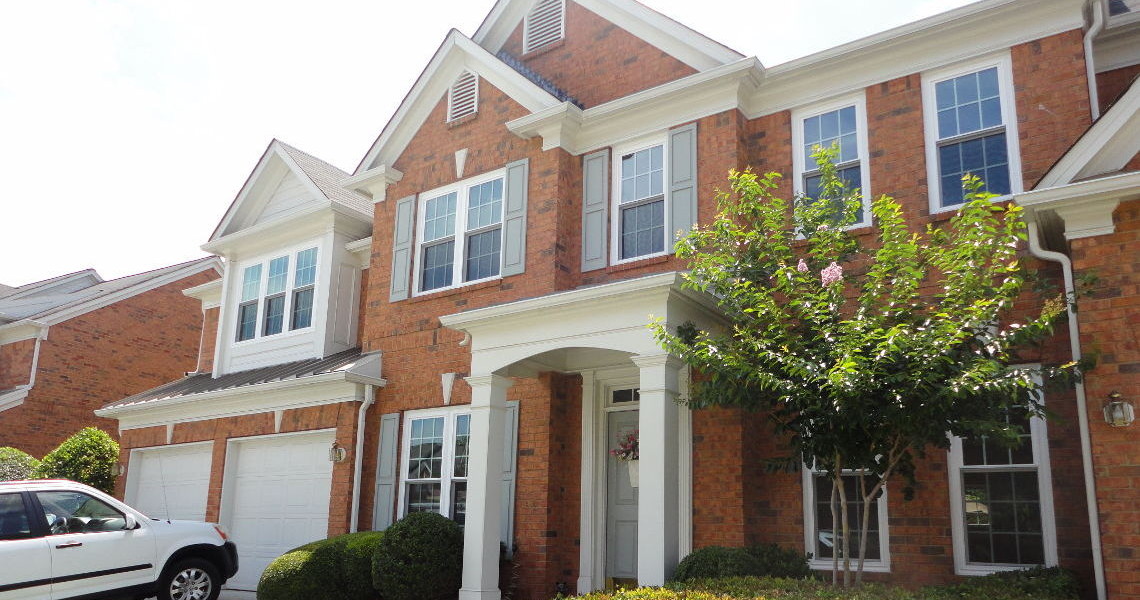 ---

kudzubuggy14
Reviews: 1
5 star rating
These guys are really good
We were very pleased with everyone at Pinnacle. Lee (owner) is very knowledgeable and great to work with. We got quotes from Lowes and HD; Lowes was the cheapest, but has bad reviews and had cheapo windows; HD was the most expensive with decent windows; Pinnacle was priced in the middle, but (1) they had the best windows by far, (2) plus added a bay window almost at the same price -- something neither HD or Lowes didn't wanna even deal with. I'm telling you, I bet they are losing money on bay windows because it was almost the same price and they had four installers work on it all (full) day. Steve, Ham, and others were great and meticulous; they certainly did a top notch job. They take their time and they don't cut corners. Scheduling was a bit tricky, I assume because they are in demand and there are other factors like weather, so make sure you talk to Lee if you have specific needs, I'm sure he'll be more than happy to accommodate. I'm almost disappointed that we don't have more windows to replace!
DATE:
April 2012
---

HappyMommy02
Reviews: 3
5 star rating
BEST WINDOWS; BEST PRICE -- ABSOLUTE BEST COMPANY!
Trust me when I say that I priced numerous windows before buying from Lee. He offered the BEST windows at the BEST price anywhere in the Atlanta area. Lee explains the difference in all the different windows available - making it easy to make your decision. I had him install 10 windows in my parents home and 32 in my home. We are all EXTREMELY happy with our new windows. In addition, he has the absolute best installers working for him. They were on time, always polite and kept the site clean EVERY day. You won't be disappointed with Pinnacle Windows and Siding! Lee is patient and an expert in his field, Nancy keeps you updated on everything during the ordering process and then the install team of Steve and Ham are amazing. This is the type of company you wish EVERY home contracting business was like.
DATE:
March 2012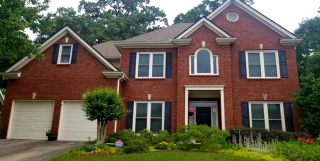 ---

BillFrmWoods...
Reviews: 3
5 star rating
Great Windows and doors
Lee Fuller and Pinnacle always exceed expectations. They are prompt, and competitive. The best in service. We just had two exterior doors installed and the job was completed with great quality and service. I would always use them again.
DATE:
February 2012
---

Improvedhome
Reviews: 1
5 star rating
26 Beautiful New Windows
I interviewed 5 companies and knew almost immediately that Pinnacle and Lee Fuller had everything I was looking for: Quality Simonton windows, installation knowledge, experience on a contemporary cedar home, fair pricing and was insured. I didn't know until the job was started that I could add integrity, attention to detail and great customer service. Lee presented all the options and quote in a low key and informational manner. It was later discovered the quote did not match the windows I wanted, but Lee stood by his original quote (which was less). Steve and Ham installed the windows. They had to create frames and trim for the outside and work with openings that were not even. They took much care and time to make sure they were beautiful and right. And Nancy is at the office to help with whatever you need. You won't find a better company.
DATE:
February 2012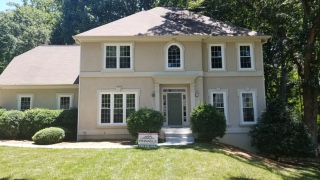 ---

nancypaul
Reviews: 2
5 star rating
Great Company to Deal With
We are in the midst of having all of our windows replaced by Pinnacle. and are very pleased with the whole company from the sales presentation and information to the installation team, and Nancy in the office, and Lee, whenever he answers the phone and is ready to field any questions you may have. A great team, and we are fortunate to have found them through Kudzu.
DATE:
February 2012
---

bcgolfer
Reviews: 4
5 star rating
Job well done!
Had 17 windows replaced, and every phase was made simple & easy by the folks from Pinnacle. No hard sell, just facts - including demo windows so I could see the differences in each model. Work was done exactly as ordered, and in half the time I expected it to take. And throughout the whole process, getting to know Lee's crew only made me more comfortable with the choice I'd made to go with Pinnacle. They don't just offer great products & service, they're great people.
DATE:
February 2012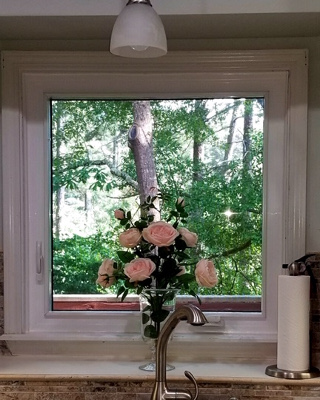 ---

RMInAcworth
Reviews: 4
5 star rating
Excellent job - would buy here again
We purchased the Simonton "Generations" windows to replace our leaking bay window after researching several companies and dozens of window products. These are great windows for a reasonable price and installation was done quickly and correctly. I also did not have to redo the interior trim after the new windows were installed (some companies I talked to told me that this was the case with all replacement windows). Lee Fuller (owner) explained the differences in the window lines very clearly, and the install team was in and out in half a day and left everything cleaner than they found it. The office associate was able to answer all my questions and I always got a call back if they didn't have the answer handy. My warranty was even pre-registered for me. Overall, this was a very stress-free experience and the end result speaks for itself. I will be calling again when other windows need replacing.
DATE:
February 2012
---

kateyre
Reviews: 2
5 star rating
Super Happy.
When we were ready to replace our old windows, we spent a lot of time driving around. I wanted to see how the windows looked on people's houses. While my husband was examining grout, I was looking to see if the windows caused distortions in the reflected light. Pinnacle had the only windows that didn't distort light. Plus, they were super competitive in pricing. The process was quick & easy. I was completely satisfied. Best part was 2 years later when my toddler cracked her window by banging on it with one of her wooden toys. My husband wanted me to put tape on the crack. I called to ask the cost of a replacement. The customer rep. laughed and laughed when I explained what happened. -In retrospect the image of a 1 y.o. banging on her window like a prisoner and breaking it, is pretty funny. Turns out the windows have a lifetime warranty. A new window was ordered and a guy came out and replaced the old one free of charge. I tried to tip him, but he refused. Love them!
DATE:
January 2012
---
---

hsmmom
Reviews: 5
5 star rating
We are so happy with our new windows!
We had Pinnacle replace 16 windows in our home on 1/24/2012. We could not have made a better decision! From our consultation with Lee (the owner) to scheduling with Nancy to the installation with Steve and Hamlet... the whole experience was great! Lee suggested the Simonton "Generations" which while being super energy-efficient, were not the most expensive option, and these are the windows we decided on - they have a double lifetime warranty too. Steve and Hamlet did a great job installing and were finished in just one day (which was great since rain was expected in the following days). Pinnacle provided us with all of the necessary paperwork - proof of General Liability and Workers Comp insurance, warranty registration (which they went ahead and did for us), info on how to get the energy improvement tax credit, and even a certificate to get our new windows cleaned for free. All in all we are very pleased with Pinnacle and our new, energy efficient windows! Several neighbors have already stopped by to say how good they look! No need to waste your time with other companies - Pinnacle has the best price, product, and service around!
DATE:
January 2012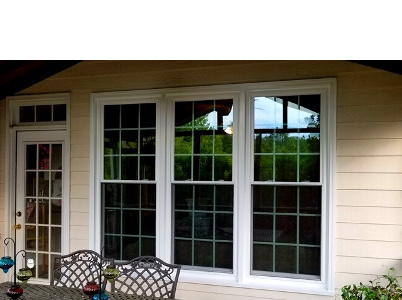 ---

GAKLAR
Reviews: 1
5 star rating
"Top Shot "
We purchased 2 Provia interior doors and 2 storm doors from Lee Fuller at Pinnacle. He was very patient with all our concerns and is very knowledgable about the products he sells. The doors are excellent quality and made in the USA. My husband and I are very happy with them. The installers did an excellent job also. In addition, we ordered new shutters which look great. My husband and I love the doors and would recommend this company. Hank and Jennie K.
DATE:
January 2012
---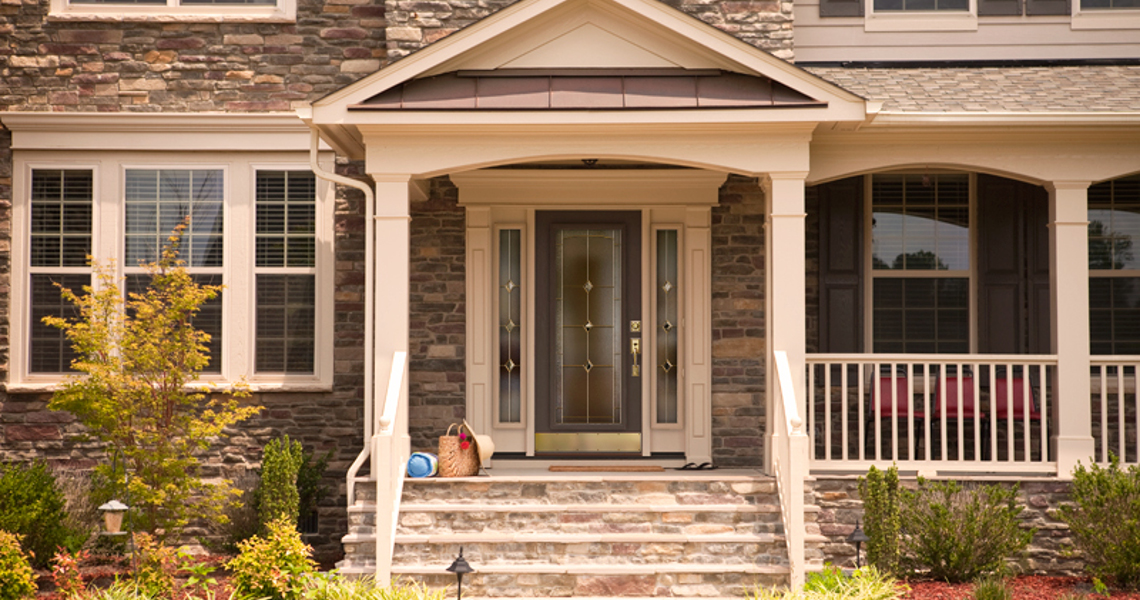 ---

Borchardt
Reviews: 1
5 star rating
Great window company
We had several window companies out to discuss their products and services. Pinnacle had the best window product for our need. I wanted high UV protection and heat reflection in summer. We were able to get just what I wanted only from Pinnacle. We had 31 windows replaced from the rotting builders models, and we had two new doors put in, even though our house is only 11 years old. We also had them install composite trim where the builder had used wood. This means no more rot, cleaning, painting of trim around our new doors and windows. The window we chose is also the prettiest in the details around the sides, and the lock is very unobtrusive. We spent a lot, but what a difference. I no longer have to pull up and down blinds all day to keep my oriental rugs and draperies, wood floors, etc. from fading and heat. The views are terrific and the windows are so easy to clean. We highly recommend this company for product choice, custom install, and everything else. This big project was so easy with them.
DATE:
January 2012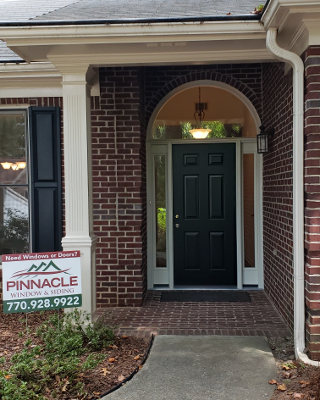 ---

tee_ess
Reviews: 3
5 star rating
Expert installation by an exceptional company!!
After meeting with five companies, I decided to go with Pinnacle to install replacement windows, a front door, and a patio door. I got outstanding customer service, the best windows on the market, a first-rate installation, and I couldn't be more pleased! Everything about Pinnacle - the people, the products, and the labor - is outstanding. Lee Fuller, the owner, showed me three different window options - good, better, and best - and never once tried to persuade me to pick one over the other. His integrity and knowledge of windows is truly second to none. Nancy, the woman who runs the show, was super-friendly and very helpful every time we spoke. She was always available when I called with questions and called me on several occasions to keep me updated on where we were in the process. The installers, Steve, Hamlet, and Cody, are truly experts at their craft. In addition to their top-quality work, they were very respectful of my home and cleaned up all of the construction debris. The new windows and doors are fantastic too - so much more energy efficient and they look amazing! Two weeks after the work was completed, Lee called to make sure I was happy with everything and to let me know that they're only a phone call away if any issues arise. I really don't think I'll have any problems, but I'm confident they'll be here ASAP if I ever do. I highly recommend Pinnacle to anyone who is considering replacing windows and/or doors.
DATE:
January 2012
---

JustinThyme
Reviews: 6
5 star rating
1st Class Installation of quality product
We found Pinnacle by searching on-line and our experience was that they more than matched up to their glowing reviews. Lee, the Company owner provided us with a range of product options at differing cost levels, and was always available to answer questions. The entire installation of several windows and French Doors was very professionally handled by Steve and his team (all employees, no sub-contractors here). The workmanship is first class, plus they make a particular focus on cleaning up. You would not be embarrassed to have guests around as soon as they have completed the work. This Company exudes integrity and is strongly recommended.
DATE:
January 2012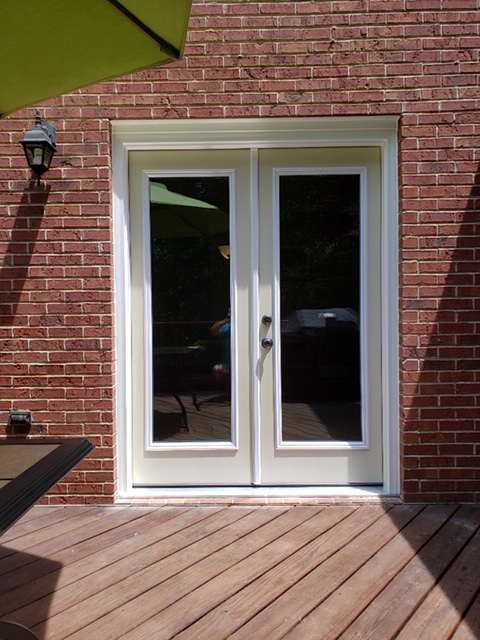 ---
---