Reviews & Pictures - 2008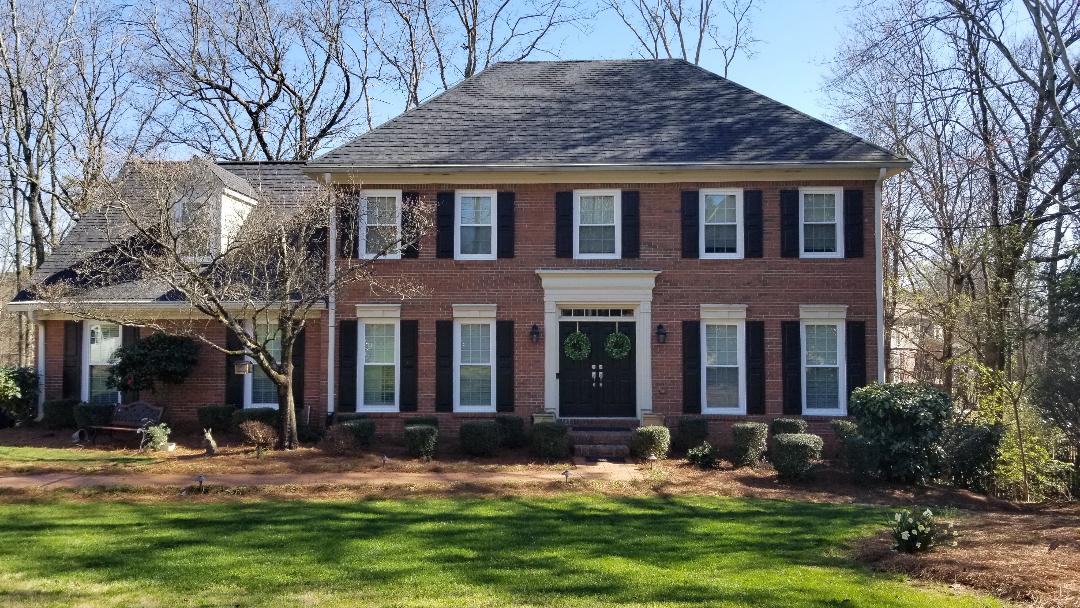 ---

fsands
Reviews: 4
5 star rating
Repeat Customer
We have used Pinnacle more than once and Lee has always gone out of his way to make absolutely sure that quality and value and customer service were number one. If we had any more windows or doors left to do, we wouldn't think of using anyone else. We went from high-maintenance, low-quality, contractor-grade windows to low-maintenance, high-quality, professional-grade windows throughout our house for a great cost, which saved us money in the long run on A/C and heating costs. (Not to mention the Federal energy efficiency tax rebates!) And Lee was able to break the work up into multiple phases so we didn't need to do everything at once. Again, nothing but great things to say. Highly recommended.
DATE:
December 2008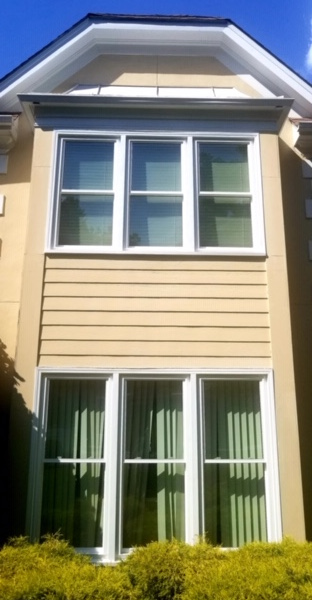 ---

Suz_B
Reviews: 3
5 star rating
Flawless and Seamless Transaction
We had the closest to perfect transaction imaginable with Pinnacle - from the quote made by Lee to the speedy and tremendous installation job by Robert. We received several quotes prior to contracting Pinnacle and they were priced the best and also provided the highest quality windows. I'm not sure how we could be more pleased.
DATE:
December 2008
---

CustomerA
Reviews: 5
5 star rating
Great Service Experience.
It was pure luck that I found this terrific company. I was given a super fair quote to have my old windows replaced with gorgeous energy efficient ones. Plus, any rotted sills, or problems found while taking out the old windows were corrected at no additional charge. I feel like a have a new house. Awesome experience!
DATE:
October 2008
---
---

Gerry1023
Reviews: 3
5 star rating
Great experience
After many mishaps with other contractors, and multiple estimates for the windows, we chose Pinnacle. When you weigh out all factors; reliability, quality product, and quality of install, there was no other choice. We had 38 windows installed and are VERY happy. Absolutely the right choice! Thanks Lee!
DATE:
October 2008
---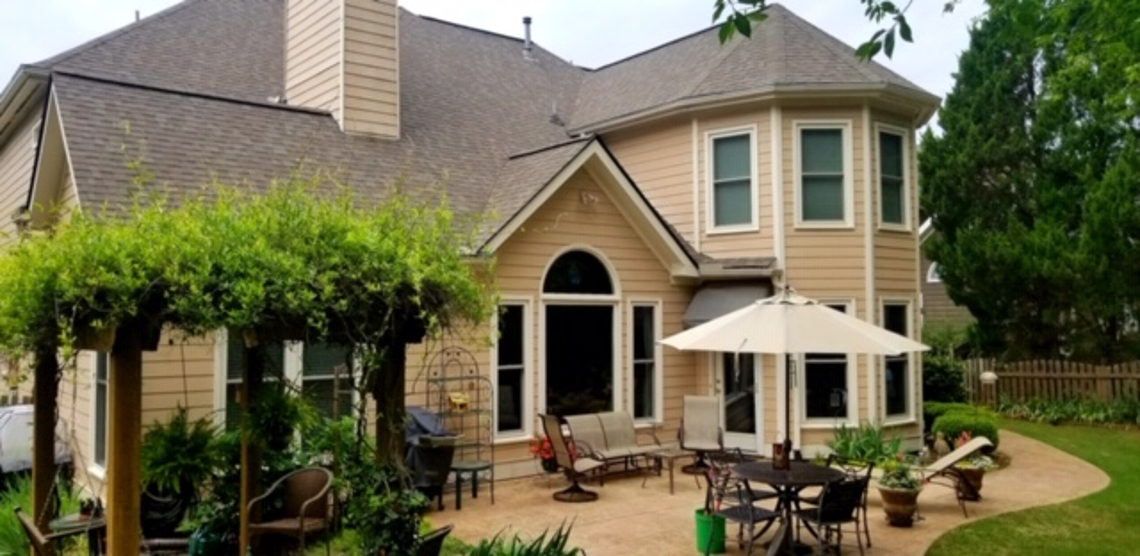 ---

goodgulf
Reviews: 2
5 star rating
Surpassed Expectations
It was a pleasure working with Pinnacle Window & Siding from start to finish. Four vendors made proposals to replace my 22 windows and four exterior doors. The presentation by Pinnacle was the most relaxed and pressure-free meeting. It was the easiest major purchase decision my wife and I have ever made. The separate window and door installation crews were both prompt and professional, finishing quickly and leaving no trace of their presence -- except for the attractive and efficient new windows and doors, of course. I have no doubt that the Lee and his team are the best in the industry, and I recommend them most highly.
DATE:
September 2008
---

jananjim
Reviews: 1
5 star rating
Great Service, Great People
We did our homework when shopping for new windows and got several quotes before going with Pinnacle. The guys came out when they said, were very courteous, and were great to be around. I highly recommend them to anyone!
DATE:
September 2008
---

Damonc
Reviews: 3
5 star rating
I'm Lucky to find them
These guys offer very good and honest advice about windows. They are reasonably priced and have very competent installers. I would feel comfortable doing any sized job with them. For me they installed seven large windows quickly and efficiently. I plan to use them again.
DATE:
August 2008
---

researcher
Reviews: 9
5 star rating
Great experience
I got several quotes for replacement of our 23 alumninum windows with vinyl (double-hung, picture, and sliding). Pinnacle's price was the lowest. I am so happy that we went with Pinnacle. Lee Fuller gave us lots of options with respect to the type of window we wanted, as well as the brand of window. He has good vision, experience, as well as flexibility. Plus, I LOVED that no money was paid until the work was complete and we were satisfied. That says so much about the level of his workmanship. Robert was a true artisan in replacing the windows, several of which were quite difficult because of their shape. We had a few minor communicaton problems with the front office (for example, I had to call to find out on what day the windows were being installed) but overall everything went smoothly.
DATE:
July 2008
---

Shilton
Reviews: 1
5 star rating
Excellent Service and an Outstanding Product
Every interaction with Lee and his team has been excellent. He has shown up on time for every appointment and followed up on every request in a timely and professional manner. His team worked efficiently and politely and did an excellent job replacing our windows.
DATE:
July 2008
---
---

Sonjana22
Reviews: 2
5 star rating
Very nice
We had a very pleasant experience with them. The guys putting in the windows did a great job and were really fast. I would recommend them!
DATE:
July 2008
---

steelerfanof...
Reviews: 1
5 star rating
Great Windows and GREAT Service
Lee Fuller and his team provided an outstanding experience. The windows are everything they were promised to be. The install team arrived when they said they would, cleaned up as they went along and paid tremendous attention to the details of each window install. In all we had 29 windows installed. Lee Fuller came out again after the completion of the install and personally checked each window to make sure that all of the details were correct. I would HIGHLY recommend Pinnacle Window and Siding to anyone needing replacement windows and great service.
DATE:
June 2008
---

dbchamber
Reviews: 3
5 star rating
Three sets of new doors
Pinnacle had done all of my windows five or six years ago so I called them when I needed all three sets of outside doors replaced. They sent a four person crew who did a GREAT job. Each person knew their job. The front door had two side lights and the installer was not happy with the way the door hung after it was in. The removed the entire door and rechecked the opening. They finally determined that the factory installed hinge had a burr underneath it and was not seated correctly. They removed the burr and rehung the door. I had not even been able to notice the problem with the door but the original install was not good enough for their standards. Great people installing a great product.
DATE:
June 2008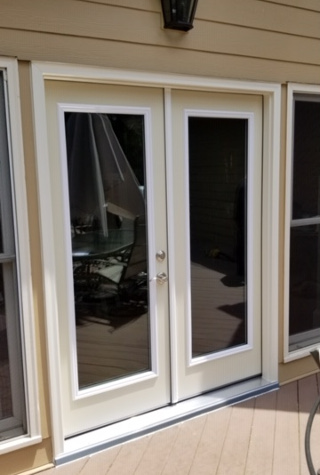 ---

ESM Alpharet...
Reviews: 1
5 star rating
Great windows & great service
Lee Fuller at Pinnacle Windows and Siding made this the most positive home improvement project we have ever experienced. Lee stakes his professional reputation on providing a superior product at a very competitive price; all followed up by unbeatable customer service. Here's what sold me on Pinnacle. 1. The detailed presentation of window features and multiple cost options. 2. Lee is not a pushy, high pressure salesman; he allows you time to make a decision. 3. The price. While not inexpensive, the regular Pinnacle price was the same, or better, than others so called "50% off" price. And there are no "add on costs" to be determined at installation. 4. Knowing that if I ever needed a repair, a Pinnacle professional installer would do the job. Pinnacle installed 27 Generations brand windows in our home. The quality is superior and they block out so much noise you'd think we'd moved from Alpharetta to the GA Mountains. In addition, Pinnacle replaced the rear patio door with a ProVia door. At Pinnacle the job doesn't end when the installation team drives away. The next day Lee called me to ask if we were completely satisfied and to tell me that he was taking care of submitting all the window and door guaranty documents. He also arranged for a professional window cleaner to wash the new windows. We are so pleased with our new windows and patio door we plan to have Pinnacle replace our entry door and sidelites in the future.
DATE:
June 2008
---

sitgo7
Reviews: 5
5 star rating
Terrific Service!
We just had 11 windows replaced in our 18 year old house. Lee (the owner) was awesome. He was very thorough in explaining his windows and the features and benefits. He didn't put any pressure on us and was very helpful when we called him multiple times to ask questions. We had called 3 other companies that had good ratings on Kudzu and we chose Pinnacle because of their honesty and how much time and effort he put into us. No other company went the extra mile like they did. The windows are beautiful.
DATE:
June 2008
---

Carousel
Reviews: 1
5 star rating
Completely Satisfied
Lee Fuller and his group are true professionals who made the entire process easy and almost painless. If you are considering new windows, I highly recommend you use this company over any other. They follow through and make sure you are completely satisfied before they are finished.
DATE:
May 2008
---

OSUBuckeyeBo...
Reviews: 6
5 star rating
Best in Class - without a doubt
With hundreds of providers seeking your business, where do you turn? Experience. Reputation. Personal Referral. Commitment to 100% customer satisfaction. These are reasons that we chose Lee Fuller at Pinnacle Window & Siding. The company is top-notch, from the sales consultation, to the installation, to the free professional window cleaning, and through to the end with a personal satisfaction inspection by the owner himself, Mr. Lee Fuller. If there was a manual for maintaining customer satisfaction, Lee wrote it. We could not be more pleased with the overall experience and the product. Not only do I highly recommend Pinnacle, I question why anyone would literally turn the keys over of their single-largest investment to anyone else.
DATE:
May 2008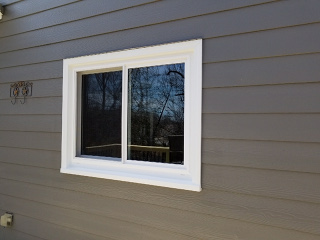 ---

bmailman1
Reviews: 2
5 star rating
Outstanding Overall Service
My mind was set at ease after speaking with Pinnacle Windows. I was treated like an important customer from the first call I made all the way through the 2nd follow up call after installation. The window installer arrived on-time, set my expectations for how he would remove and install the new windows. When he was finished he made sure I was completely satisfied before he gave me the invoice. I would refer Pinnacle Window and Siding to any consumer. They are one of the most honest vendors I have worked with at my house; they will receive more of my business without question.
DATE:
April 2008
---
---

sdaane
Reviews: 2
5 star rating
wonderful service and product
Pinnacle replaced 4 windows, including removal of old windows. Accommodated my schedule, excellent price, superb service. Highest recommendation
DATE:
April 2008
---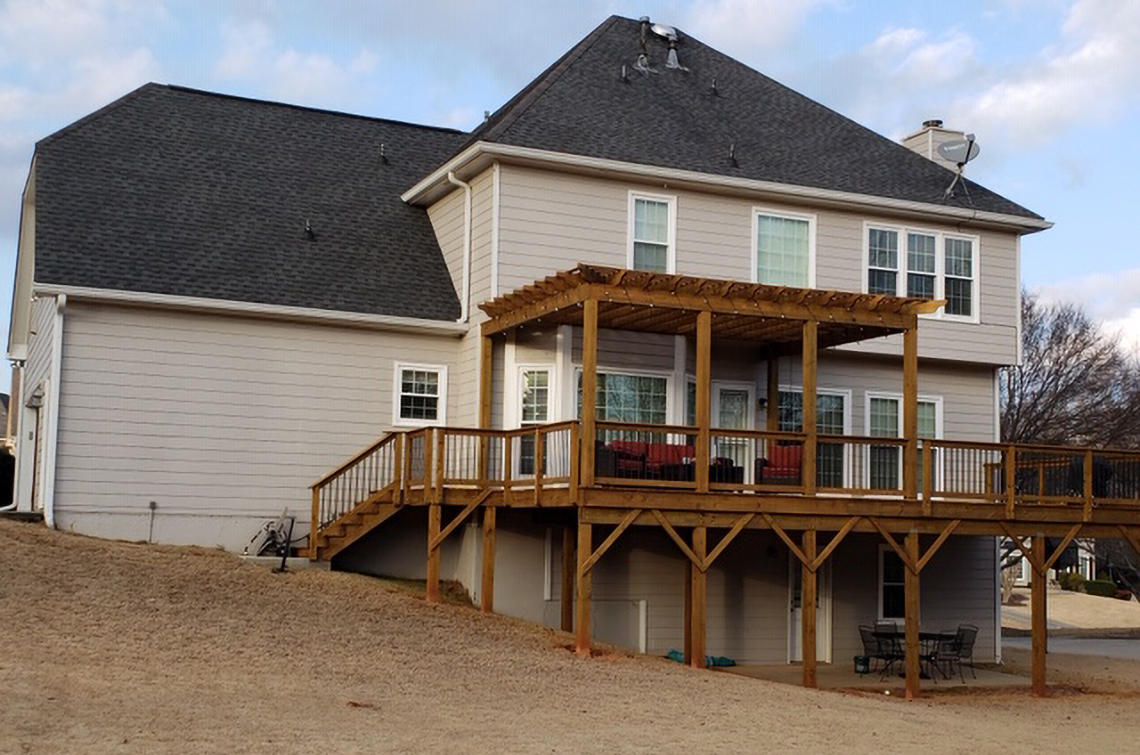 ---

Chris_G_S
Reviews: 4
5 star rating
Excellent Job
Their windows were the best we were quoted. Their price was competitive and they really care about their reputation and service. We couldn't be happier.
DATE:
March 2008
---

Riddell
Reviews: 2
5 star rating
The only call you need to make
Seriously, you can gather other quotes, but you'll end up right back with Lee and Pinnacle. What a great man and a level of custmer service that will leave you speechless.
DATE:
March 2008
---

Rebecca56
Reviews: 1
5 star rating
Customer service at it's best!
My experience with Pinnacle Window was excellent. They are definitely a customer service oriented company. Attentive, polite, knowledgeable!! It has to be one of the best business experiences I have ever had with a customer relations/service situation. I highly recommend this company.
DATE:
February 2008
---

JamesInMarie...
Reviews: 1
5 star rating
Excellent Product and Service
Thank you to Lee at Pinnacle and his installation team. I recently did some remodeling of my home and wanted to add some windows and doors that matched the windows that had been installed by the previous owner because of the excellent quality of the windows and the airtight installation. Through a few calls I reached Lee at Pinnacle who remembered all the details of the installation several years ago. He came out and worked with me to spec some large windows and French doors and walked me through the full process including specs to the framers. When the windows arrived, all went without a problem and I could not be more pleased. The Pinnacle team has tremendous knowledge and expertise and I do not hesitate to give them my highest recommendation, and after this remodeling project, that says a lot.
DATE:
February 2008
---

purplebaby
Reviews: 2
5 star rating
Recommended
There is no replacement in this world for prompt, courteous, and friendly customer service, something that too often gets set aside in favor of "getting in and getting out" with the least amount of involvement possible. I had both an e-mail and phone call within an hour or two of my online inquiry. Lee came out on time for our scheduled appt and was to the T thorough. He even went out of his way to search other providers for an unusual style replacement window for me. I would immediately recommend this company to anyone.
DATE:
February 2008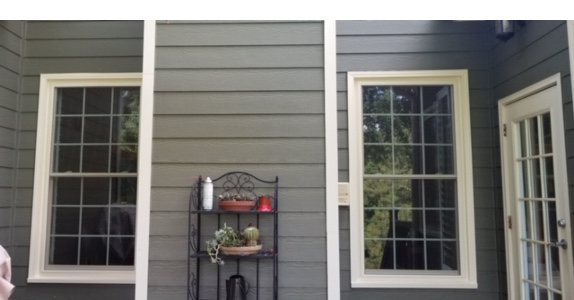 ---

labdogrescue...
Reviews: 2
5 star rating
Look no further for the best window installer
We cannot say enough about the entire experience of working with Lee and his staff for our window installation. You deal with the owner directly, who takes great pride in his customer service, quality of install, and quality of window sold. We had to replace all of our single-pane builder windows, and Lee patiently educated us completely on all features of the different windows he sells. His crew is top notch, and made the installation process absolutely painless. They replaced all rotten wood (which there was plenty) and did a fantastic job. Lee did not take any payment (no deposit, nothing)..until the job was completed and we were totally satisfied. He personally inspected every window of our home, and tested each. To arrange for someone to come and clean each new window afterwards was an added bonus. I cannot recommend Pinnacle enough. It was an absolute pleasure working with them. Finally, a contractor who really cares about doing a good job, and doing right by his customer in all aspects.
DATE:
January 2008
---
---