Reviews & Pictures - 2017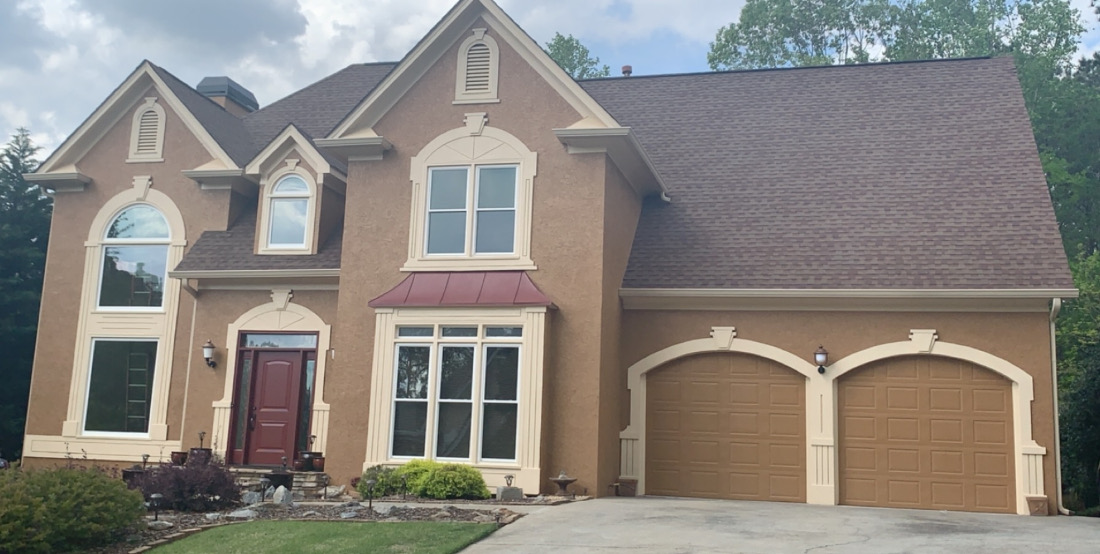 ---

jdintlh
Reviews: 1
5 star rating
Fantastic Experience!
We could not be more happy with our ENTIRE experience with Pinnacle Window and Siding. John Fitzgerald was a very knowledgeable about all of their products and even brought the samples back a second time at our request so that we felt comfortable with our choices. Our windows arrived in the time frame promised; we did not pay one cent until the installation was completed to our satisfaction. Installation by Hector and Rafael was fantastic; the dynamic duo! Professional, friendly, thorough and detailed, they worked for 1 1/2 days to install the windows and complete the finishing. My husband, who is a very discerning critic, was totally impressed. He kept texting me about how wonderful everything looked and how pleasantly surprised he was that the installation was so smooth. We had a few windows with rotten wood; those were replaced at part of the installation, so no hidden or extra costs. At the end of the first day, I received a call from Pinnacle's owner, Lee Fuller, who wanted to check and make sure that everything was to our satisfaction. I told him he has an A+ team and installation crew. Pinnacle Window and Siding (not to be confused with another company with a similar name and super cheapo products) is the best in metro Atlanta. Great job!
PROJECT DETAILS
Replacement of 18 double hung windows with Okna Soft Lite windows
AREA:
Alpharetta, GA
COST:
$5,000 - $9,999
DATE:
September 2017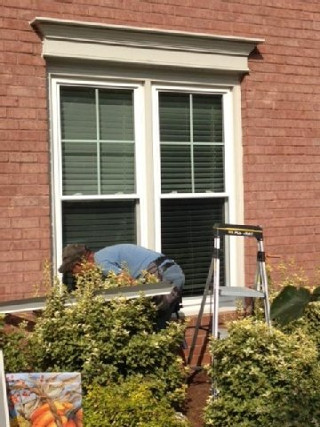 ---

Jonathon_
Reviews: 1
5 star rating
Awesome Job!
Pinnacle Window and Siding did an amazing job. They replaced all of my windows with Softlite casement windows and all I have to say is wow! The crews are very knowledgeable, friendly, dedicated, and hard workers. I couldn't be any happier with the phenomenal work they did. Excellent company and one that I would highly recommend.
PROJECT DETAILS
Pinnacle Window and Siding came out and replaced all 33 of the old 1989 windows in my house with Softlite vinyl casements. Performed an amazing job. The windows are absolutely beautiful and 1000 times better than the old ones. Pinnacle performed and excellent job with a great attention to detail.
AREA:
Peachtree City, GA
COST:
$25,000 - $29,999
DATE:
August 2017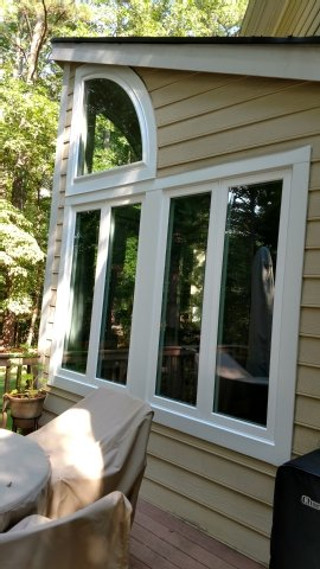 ---
---

granteth
Reviews: 2
5 star rating
Amazing job. Couldn't be happier
Pinnacle Window & Siding did a phenomenal job with our windows. Their staff is professional, knowledgeable, and quick to respond. Our sales agent, Dennis, was straight-forward and honest. A 30-year veteran in the industry, he can provide any and all answers. I went to great lengths to research and review many companies in the north Atlanta area prior to moving forward with Pinnacle. Not only do they offer top notch products, with the best install team, but their prices are very fair. I cannot say enough positive things about the entire process. They did an amazing job and the pictures do not do it justice. Windows are a large and important investment. Do your homework but I would highly recommend using Pinnacle.
PROJECT DETAILS
Entire replacement of all (44) 20+ year old wood windows. Multiple sizes and custom fittings. Amazing job.
AREA:
Woodstock, GA
COST:
$20,000 - $24,999
DATE:
April 2017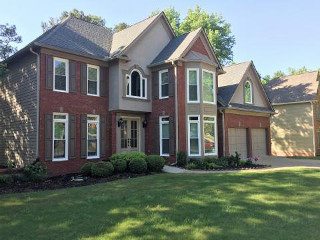 ---

kudzugab
Reviews: 1
5 star rating
Fantastic work
We had Pinnacle replace windows and doors. They have been wonderful to work with from start to finish. Dennis was a professional and very knowledgeable about all aspects of the products offered. He was very patient with us as we considered different options for our doors. Steven, Robert, Kevin, and Jason were true craftsmen who did fantastic work. We will be using them again to replace more windows in the near future.
PROJECT DETAILS
AREA:
Marietta, GA
COST:
$15,000 - $19,999
DATE:
February 2017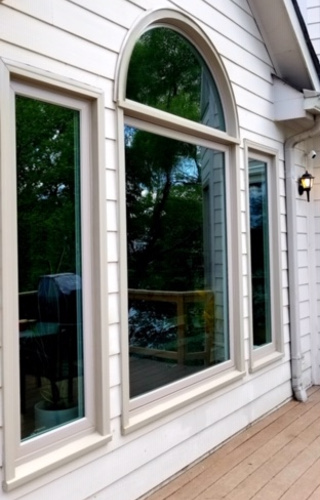 ---
---