Reviews & Pictures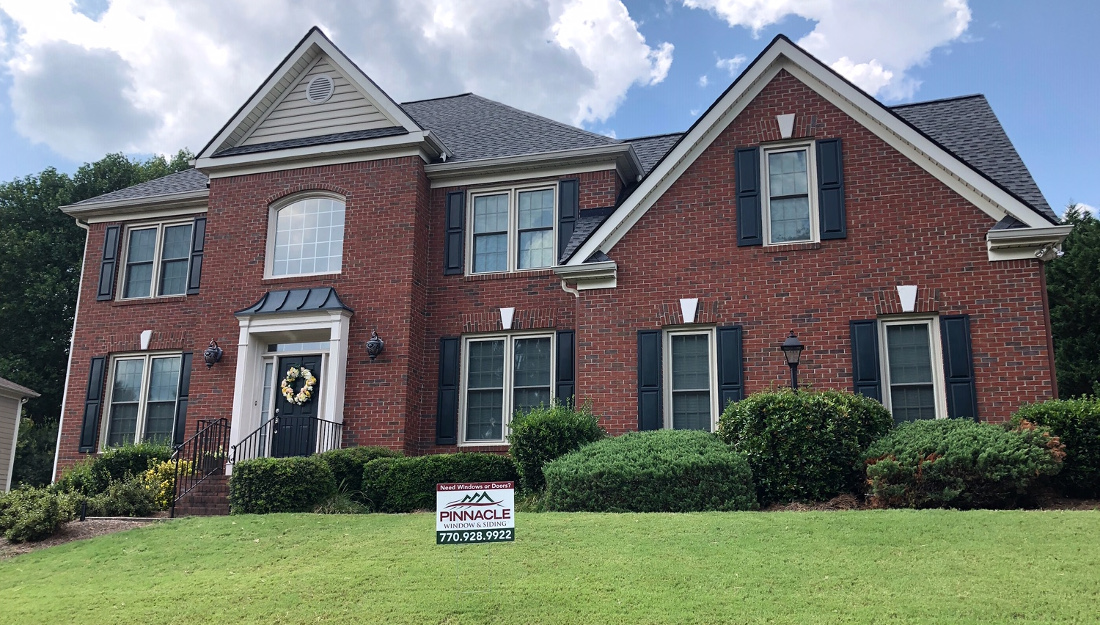 ---

tvlcoord
Reviews: 3
5 star rating
would HIGHLY RECOMMEND!
I was extremely satisfied with Pinnacle Windows from start to finish - I'm a VERY picky person and could not be more pleased with their customer service, their amazing installers and of my soft-lite door!.... The quality of all of the above is A+, as the Better Business Bureau has them rated!.... I wholeheartedly, very highly recommend Pinnacle Windows!...
DATE:
May 2014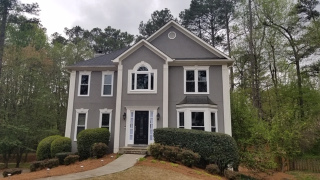 ---

rocksalt_76
Reviews: 2
5 star rating
Prompt, Professional, and Priced Right!
From the initial visit, to the final install, the Pinnacle crew was outstanding. We were presented several options for windows both in terms of price and features, and had individual estimates worked up for all. The windows are beautiful, and have really improved the look of the house. Robert and Kevin were fast and courteous during the install, left the work site clean, and did fantastic work. We would certainly recommend Pinnacle to friends and family.
DATE:
May 2014
---
---

mfpitts
Reviews: 1
5 star rating
If you need windows this is the place to go!!!
IPrice was just as they quoted and the installation crew was fabulous. They were very courteous while they installed and cleaned up everything before they left. I love my new windows, thank you!
DATE:
October 2015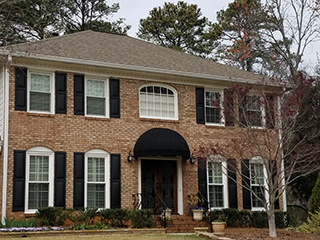 ---

Johnnyg12
Reviews: 1
5 star rating
Great Company - Excellent Service
After having a bad experience with another window and door company - Pinnacle came to our rescue. We received excellent advice and help throughout the process of selecting new exterior doors for our entire house. Once we settled on Provia Doors and ordered - Steve came by and measured. He is just a fantastic guy and excellent in his demeanor and work ethic. He and Jason were the installers for our doors and once again exceeded expectations. My wife and I felt very comfortable with all aspects of the installation and are extremely happy with our doors and experience with Pinnacle. We highly recommend Pinnacle.
DATE:
May 2014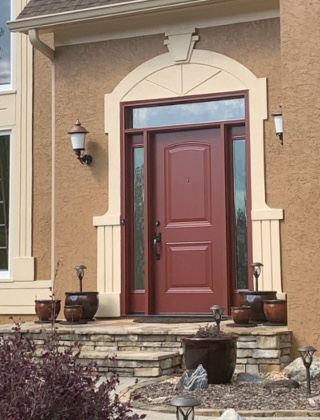 ---

BEstes
Reviews: 3
5 star rating
Great Company and product
Just had Pinnacle install new windows and doors. Exceptional product, workmanship and attention to detail. Steve and crew were very professional, knowledgeable, neat, and take great pride in their work. Highly recommended for all your window and door replacement work.
DATE:
May 2014
---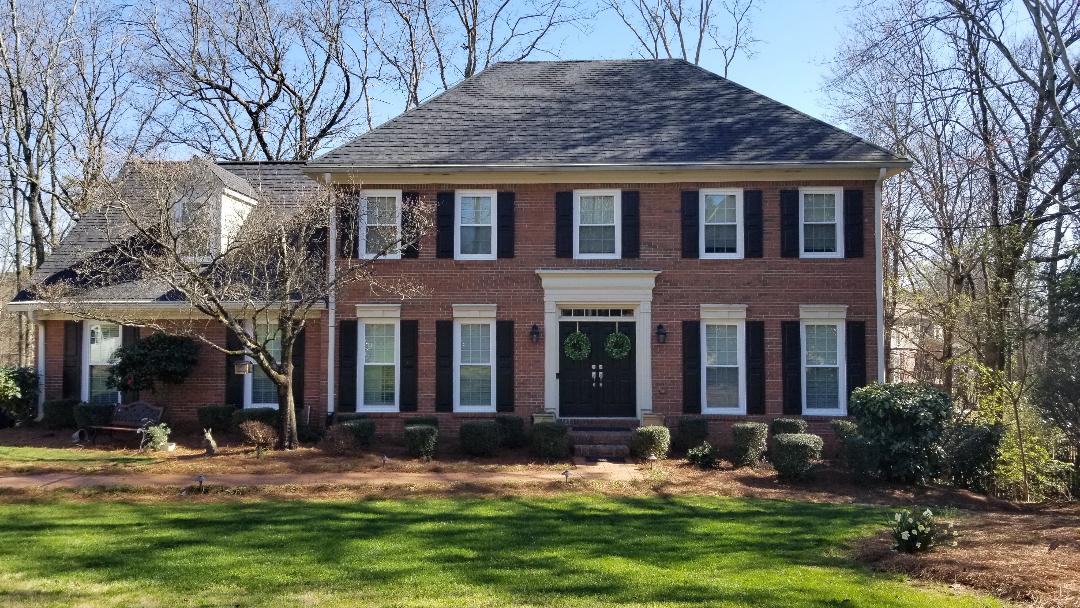 ---

dplisco
Reviews: 1
5 star rating
Great service
I had a great experience all around. I would highly recommend Pinnacle to anyone looking for new doors or windows. I had a door replaced on an old house, where the door opening wasn't level and lead paint was an issue. The installation team of Steve & Jason dealt with these issues in a safe and effective way, which resulted in a great looking product. Dennis was also extremely helpful during the sales process as we went back and forth between all the options. Everyone was helpful, friendly, and great to work with. Highly recommend.
DATE:
April 2014
---

tiajthompson
Reviews: 3
5 star rating
Exceeded expectations!!
From start to finish, everything was professional and exceptionally handled. Satisfaction was met at the first introduction with Lee, communication with Nancy, and Lee and crew installing the windows. The windows look amazing! Additionally, they helped with other odds/ends around the place(flag, replacing lights, etc). Can't wait to use them again!!!
DATE:
February 2014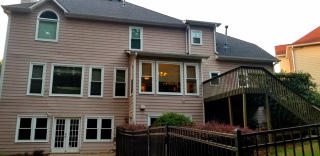 ---

Happywindows
Reviews: 1
4 star rating
Great job
I looked a long time to find a replacement window company. Pinnacle had the Okna windows I had decided on. The salesperson was on time and gave me the information I needed with no pressure to buy. Nancy in the office kept me informed during the entire process. Steve and his crew of installer's were courteous, got the job done and left no mess behind. Steve's entire crew had at least ten years experience. Can definitely recommend Pinnacle Windows.
DATE:
February 2014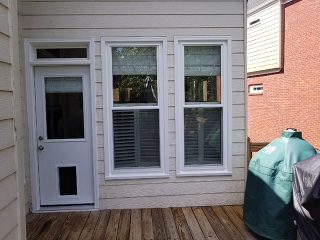 ---
---

flipricci
Reviews: 4
5 star rating
Great Service & Top Quality Results!
From the sales consultation through the installation process, I was extremely pleased with my entire experience working with Pinnacle. Dennis took his time in explaining the different products available and was very accommodating in working around my schedule to come out a second time at my request. Nancy was in constant contact with me throughout the process and easy to work with when it came time to schedule the installation. But most importantly, I couldn't be happier with the work that was done by Robert and his crew. Their high level of experience was evident in their attention to detail and the quality of their workmanship. They took their time to make sure that everything was perfect and, at the end of the job, cleaned the place up as if it were their own. I had four windows, two patio doors and my front door replaced, and absolutely love the new look and the benefits that come with it. Pinnacle was recommended to me by several of my neighbors and I wouldn't hesitate to do the same for others!
DATE:
February 2014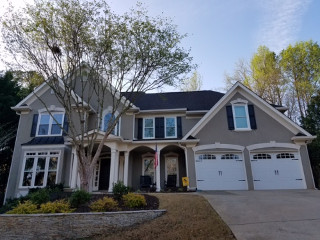 ---

volvoforlife
Reviews: 6
5 star rating
Love my new Provia door
Professional guys, did awesome job installing the new Provia door. Whole process from beginning to the end was very smooth. The door came out to be more expensive than others, but it's Provia door with 20-gauge steel, with lifetime warranty, made in Amish country and it feels and looks beyond awesome. I will definitely give them business in the future when my siding (still have LP siding) needs to be replaced.
DATE:
January 2014
---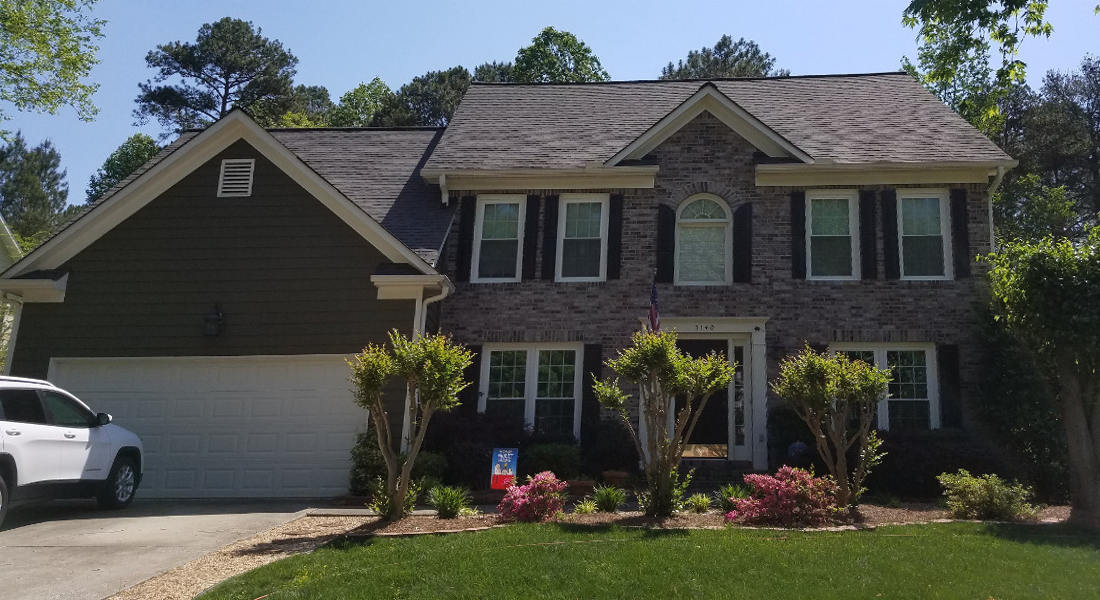 ---

GABrown
Reviews: 1
5 star rating
Top-notch Company and Solution
Our experience with Pinnacle Window & Siding Co. was outstanding from our initial phone call to completion of the window installation. Pinnacle replaced 23 windows in our home, and we will without a doubt use them to replace the remaining windows when the time is right. Unlike other window company representatives that we met with, Dennis Williams listened to our needs, fully explained the many options available to us (in window types, installation and payment) and helped us sort through those options . . . at all times responsive, respectful and professional. After making our window selection, both Dennis and Nancy quickly handled finalizing the quote, ordering the product, and scheduling installation . . . all in the promised timeframes. Installation was completed by Robert Cole and his associate, Kevin. Robert and Kevin were genuinely polite and respectful as they completed the installation with obvious knowledge and experience, attention to detail, and ownership and pride in a job well done. They professionally handled some needed trim renovations overnight so that the project would be completed on time. The windows look great and we can already feel a noticeable difference in room temperature/comfort. A great experience from beginning to end. I highly recommend Pinnacle to anyone considering window replacement.
DATE:
January 2014
---

jewelsinga
Reviews: 1
5 star rating
Great Company to Work With
Pinnacle is a top notch company. Everyone form Lee to Dennis to Nancy, Steve and Robert were completely professional. I had all of my windows replaced and I couldn't have had a more positive experience. I wouldn't hesitate to use them again and I have given their information to 3 friends who are planning future upgrades to their windows. You can't go wrong with Pinnacle Window and Siding Co.
DATE:
December 2013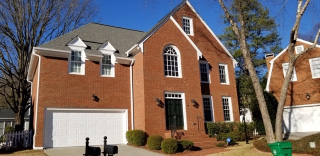 ---

remodjar
Reviews: 5
5 star rating
Tops in Windows
Lee,Steve,Mark & Jason have been the best team from sales to installation.Quality and performance they are second to none.Top products,timely delivery,outstanding installation. They treated my home as if is was their own.
DATE:
December 2013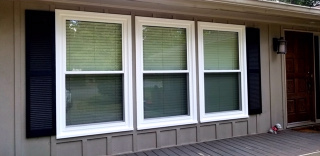 ---
---

Brewmeister
Reviews: 3
5 star rating
Top Notch Company and Services
From the product knowledge of our salesperson Dennis to the professionalism and attention to detail of Steve, Robert and crew - this was a first rate job. First, we found the right product to meet our needs and budget. Then we made selections and placed our order - and paid $0 down, which is an unusual benefit today. The windows & doors came within the full timeline that was expected. The crew was experienced, knowledgeable, and handled set backs well. For example, the window frame covers we selected turned out to be a different color from the windows and they helped us quickly identify a new color, brought the new stock to our home within 3 hours, and we ended up with a perfect match and only a few hours delay in completion of the project. We were also impressed with the team's attention to detail in sealing the windows, doors - even buying quarter round that was the exact match with our hardwood floors. The professional crew was very careful with cleanliness in our home, and when they left we did not have to do anything to clean up behind them. We believe this company should be the first choice for any residential home owner looking to replace their windows and/or doors.
DATE:
November 2013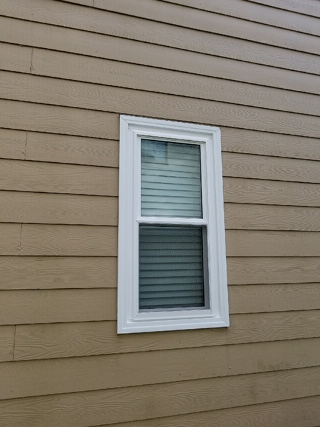 ---

capscasey
Reviews: 4
5 star rating
Great company and service
I had shopped around for windows and were given all kinds of quotes; some company even told that my window frames had led, when in fact they didn't! Pinnacle - Mr. Lee and Steve - were great. They did an amazing job with replacing our 18 windows. I had originally set a deadline for November 15th, 2013 and the job was completed already on November 07th, 2013. It took them exactly one day to finish the job, even with a tougher basement window issue. Great Job guys!! Thank you again !!!
DATE:
November 2013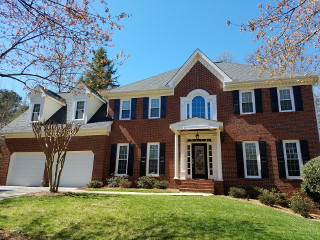 ---

Thierry25
Reviews: 1
5 star rating
Amazing job!
I used Pinnacle Window & Siding Co recently to replace all of the windows on my house, a total of 68, including some large size windows and a window bay in the kitchen. This was a major project and a big investment, so I took my time, did extensive research on different types of windows and got quotes from 4 reputable companies. I selected Pinnacle Windows and Siding because of the quality of products, quality of work and overall best value package. I must say that now that the work is completed I am surprised by the results. It is beyond expectations. Moreover, everyone I encountered at the company from the sales person to the project manager has been extremely professional from beginning to finish. I highly recommend this company to anyone who has a window project. Thierry
DATE:
October 2013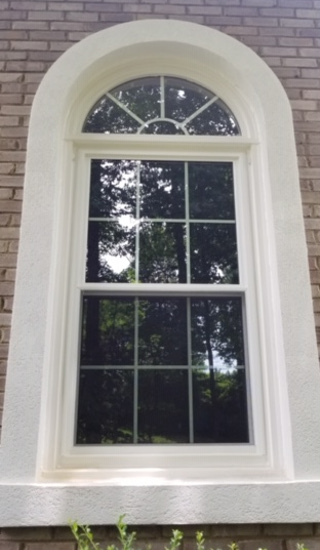 ---

floridian
Reviews: 2
5 star rating
Exceptional Service
From the sales call through the installation, we couldn't be happier with Pinnacles service. The windows look great. Steve and the crew did a super job - quick, neat, complete.
DATE:
September 2013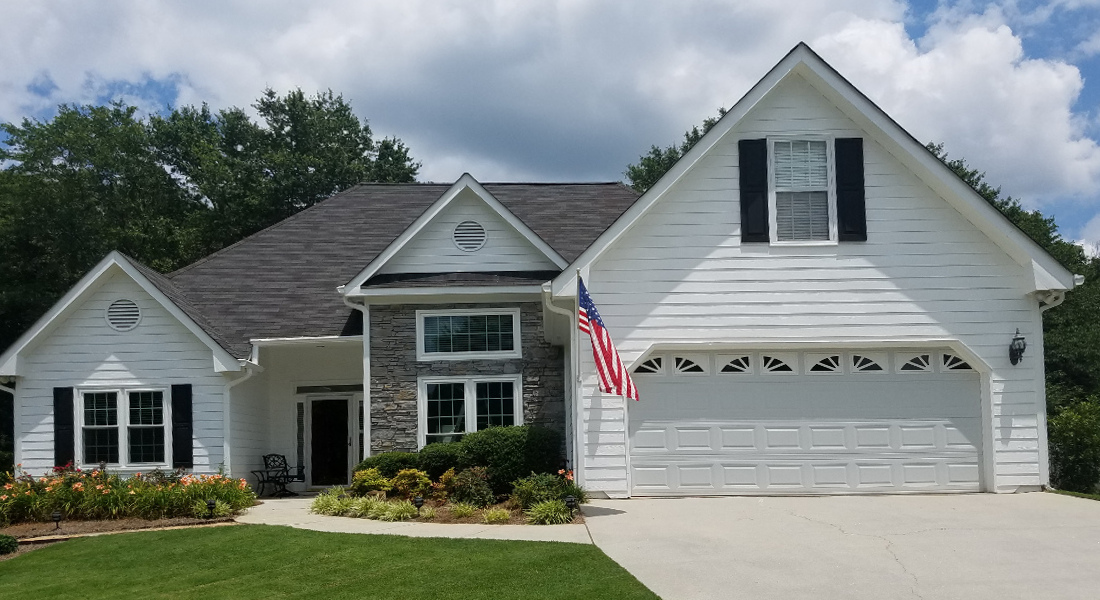 ---

stevenrcraig...
Reviews: 2
5 star rating
Simply the best in the business!
Pinnacle completely replaced all the windows in my house. I had many quotes and product demonstrations done before I chose Pinnacle. I decided to do business with Pinnacle due to their stellar reputation and I'm very glad I chose them. They are simply the best in the business. There are a lot of choices out there but you get what you pay for. Pinnacle provided the highest quality windows available and did a fantastic job of installing them. We simply couldn't be happier! They only use their own employees to do the installation and don't sub contract out anything. They had a team of five men do the complete job in only two days. Their senior installer Robert is the best!
DATE:
September 2013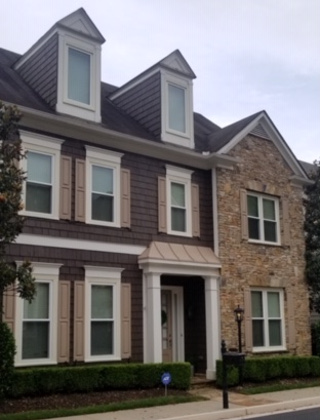 ---

lmeyer0901
Reviews: 2
5 star rating
We highly recommend Pinnacle!
I have used Pinnacle for two jobs so far. For budgetary reasons, we are working our way around the house replacing all the windows. Lee is great to deal with, and he makes sure you are getting exactly the window you need. Steve & Jason were our installers and they did a fantastic job. I won't use any other company for my window replacement!
DATE:
September 2013
---

pbcksu
Reviews: 1
5 star rating
Incredible Window Install!!!!!!
This is the only company I will ever consider for window replacement. I have had numerous experiences with window companies (as many as 6) and NONE compare to the quality/craftsmanship, sales approach and service I received from Pinnacle Windows. I could not have expected a better experience. From my initial meeting with Lee Fuller, the owner, to the final installation by a five-man crew, the experience was stress free. One aspect I liked about this company is that they did not push one brand of window. Lee Fuller is the most knowledgeable person I have ever talked to who can give you the pros and cons of most any brand and can explain the various types of "LOW E" glass, etc. available. He did not pressure me to buy at all--he was soft-spoken and kind and respectful of my time and needs. The windows were ordered in a timely fashion and the crew arrived as expected. Knowing that they were installing close to two dozen windows, I expected a chaotic and crazy day--I was totally surprised when I saw how organized the guys were and how considerate and careful they were with my house. Lee does NOT use subcontractors--his crew belongs to him and they interact with Lee as though they are all family. Steve, Robert and the rest of the team--Jason, Kevin, and Mark worked nonstop. They were respectful and supportive of one another. They even let me know when to expect "loud noise"...like when they had to cut the cheap metal windows out!
DATE:
September 2013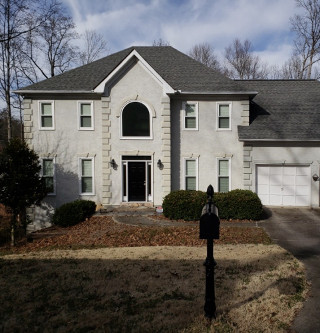 ---
---