Reviews & Pictures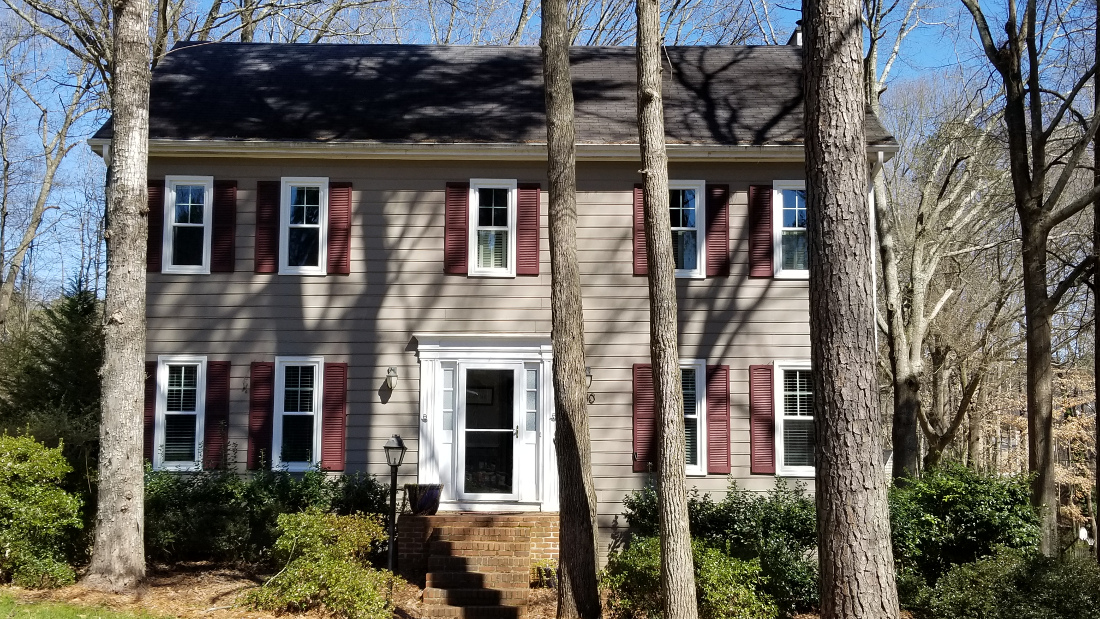 ---

andrewfu
Reviews: 2
5 star rating
Great value, great installers
This window job was for replacing single pain aluminum sliders on a 60's mid-century modern ranch. I had originally gotten a quote from the only other Soft-Lite dealer in GA. When he started getting to the hard sale and I asked about a $500 discount they were promoting, he says to me "I could discount $5,000 but it doesn't matter if you're not buying." That is when I found Pinnacle on the Soft-Lite web site. I e-mailed Pinnacle with my rough measurements and the owner came back with an estimate. It is rare to find a business that is wiling to give you numbers like that, but on top of it, the quote was HALF the other guys. Needless to say I, had them come over and seal the deal. It did take a number of weeks to get the windows fabricated. The installers had to cancel the original date due to rain, but they brought out double the crew when they came next time and knocked it out all in less than a day. Crew was friendly and efficient. Only nitpicks were a couple spots that could have been vacuumed and some corners of caulking that could have been smoother, but otherwise this is one of the better experiences of had with Atlanta contractors.
DATE:
February 2016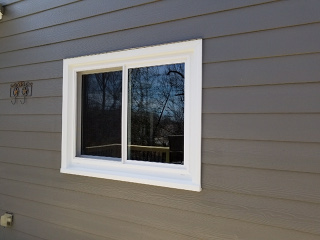 ---

BFKF12
Reviews: 3
5 star rating
Total House Replacement Johns Creek, GA
Pinnacle replaced all 32 windows in my home 10 days ago with Enviro Star windows. Excellent job, completed in 2 days. From Sales to installation, first class company. Very pleased with window products and Pinnacle.
DATE:
November 2015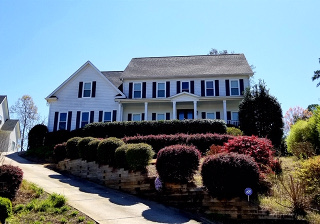 ---

mfpitts
Reviews: 1
5 star rating
If you need windows this is the place to go!!!
IPrice was just as they quoted and the installation crew was fabulous. They were very courteous while they installed and cleaned up everything before they left. I love my new windows, thank you!
DATE:
October 2015
---
---

Eddie1739Cas...
Reviews: 1
5 star rating
E.C. in Marietta, Ga
I am sorry I waited as long as I have to replace my wooden windows (27 years old). I did not like the cheap looks of the vinyl windows! I finally caved in after being unable to open but 3 windows out of 18. The person that came out to show us the different styles was very knowledgeable of the windows ! Steve, Robert and the 2 Kevins were very professional in the installation and cleanup afterward. I would certainly recommend their products and services to my friends. KEEP UP THE GOOD WORK FELLA"S, Eddie
DATE:
September 2015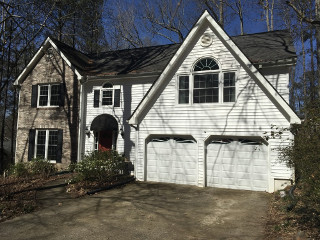 ---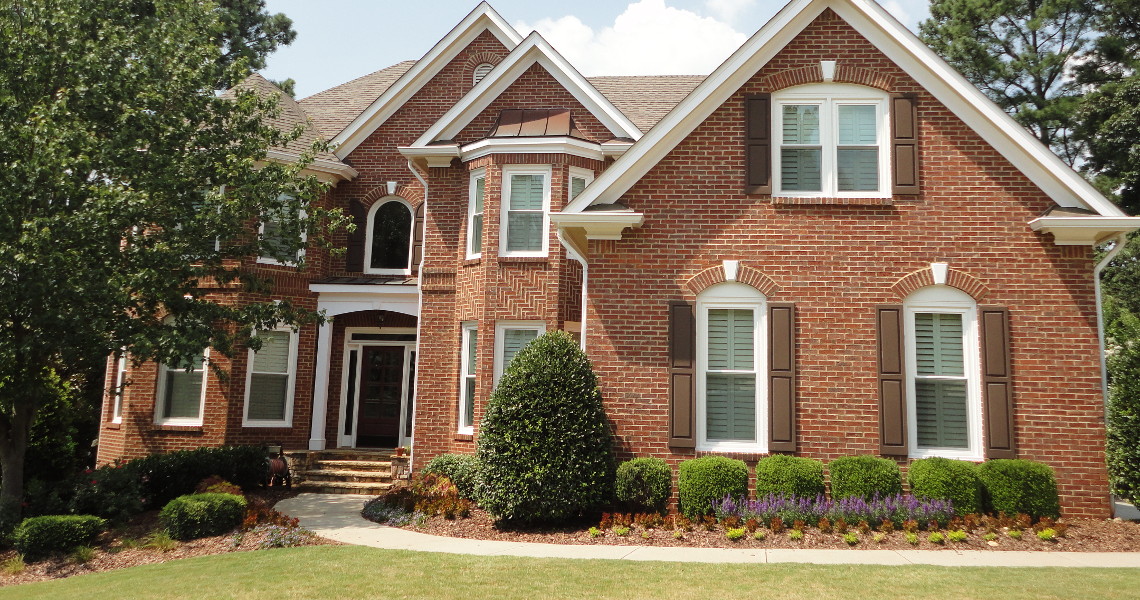 ---

VCac3511
Reviews: 1
5 star rating
Marlene & Vic Caceres
We had our sun room windows replaced because you could not open them (110 degrees when sun hit the room and they leaked). Pinnacle W&S rep, Dennis Williams, was very pleasant to speak with and explained everything so well that we were sure we were going with the right company. We had incidentally found out that a neighbor had their windows done by Pinnacle and they were very happy with the work done. When the windows did come in, Steve and Jason responded to do the installation. Their excellent final result in finishing the installation in two days (due to some of the window frames being outside of normal alignment, a canopy impeding their progress and working thru bad weather) proved the true high standard of their craftsmanship and work ethics. We would highly recommend Pinnacle to everyone!
DATE:
August 2015
---

4398brad
Reviews: 1
5 star rating
Wonderful experience
What a wonderful experience it was dealing with Lee Fuller and his staff! We researched a number of window companies but there ended up being no question that we would hire Lee and his company to do our window replacements. The entire process was a pleasure and we are so pleased with the new windows and the installation that two of our friends have also purchased new windows from Pinnacle and they, too, are very pleased. This is one great organization!!!
DATE:
August 2015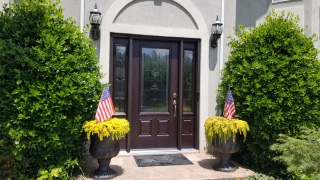 ---
---

Hmorgan125
Reviews: 6
5 star rating
Great product and service!
Pinnacle Window & Siding just completed replacing 10 of my 34 year-old aluminum windows with new Soft -Lite vinyl windows. We could not be happier with the windows and Pinnacle. From our initial sales presentation with Dennis to the great office and administrative service from Lee and Nancy to Robert and Kevin's wonderful installation service....this is truly a great company. They are very considerate, professional, and customer-oriented and their pricing was also better than another highly-rated replacement window company in my area that had provided an estimate for a similar product. I highly recommend Pinnacle and I look forward to working with them again in the future.
DATE:
May 2015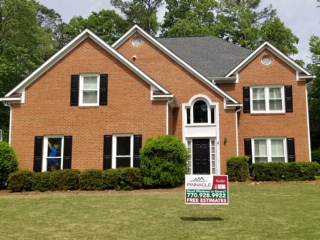 ---

TheHudsons
Reviews: 1
5 star rating
windows and doors
Great products, great service, all the crew were very nice . Very happy Would highly recommend and use again.
DATE:
April 2015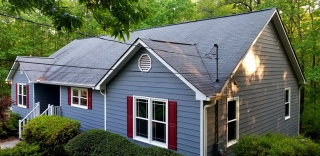 ---

TLGA09
Reviews: 2
5 star rating
Pinnacle Window replaced all our windows
Pinnacle Windows recently replaced all 26 wooden windows in our house with Softlite Elements, based on Lee's recommendation. We are pleased with the windows, the installation, and the entire process. The double panes already mean less air conditioning required for the few warm days we've had so far this season. Glare from the sun is reduced as is street noise. Lee came to our home, showed us the product, answered our questions, and didn't pressure us to make a decision. We went to his office to compare a couple of windows and chose the one he had recommended. Steve and Robert came out to re-measure just to double check before ordering. Steve and Jason did an excellent job installing all the windows. We were shocked at how little mess they made and that they cleaned up every bit of it both inside and outside. We believe the price was fair. We would definitely use them again and recommend them to family and friends.
DATE:
April 2015
---

CandaceAP
Reviews: 4
5 star rating
great product - outstanding customer service!
Pinnacle replaced all the windows throughout our almost 40yo house and they did a wonderful job! We looked at a smaller company, N. Georgia Window & Door, and Pinnacle. Pinnacle was able to provide a better quality window (from an efficiency standpoint) at the more reasonable price per window. After signing the agreement, Pinnacle noticed a discrepancy in the estimate that favored me. I thought I would have to pay more, but that was not the case. They stood by there estimate and completed the install exactly as promised. How honest is that?! Unheard of these days! Everyone was an absolute pleasure to work with across the board. An extra kudos to Nancy, who answered my initial call. The first interaction with a company speaks volumes. She was nothing less than sweet and professional - an absolutely gem!
DATE:
April 2015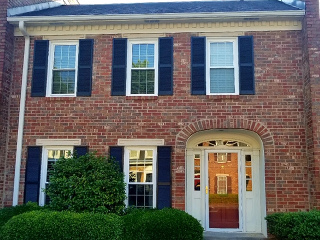 ---
---

MsLauraMc
Reviews: 2
5 star rating
These people are the BEST!!!!!
OMG! I can't say enough great things about this company. Mr. Lee who started the process is very patient and takes his time to explain everything. He was very sensitive to the fact we have animals. The crew that came out were very polite and did a fabulous job. I am so thrilled with my new windows!!!
DATE:
April 2015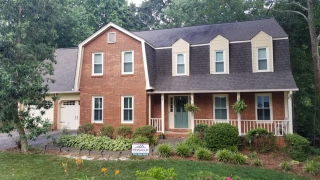 ---

AndyMJ
Reviews: 1
5 star rating
Waited 10 months before I gave a review
We had every window in our home replaced in May 2014. Before I gave a review I wanted to wait and see how well the windows held up to a summer and a winter. They are fantastic. The installation team took their time and made sure every window fit and worked the way it is supposed to. Our utility bills have dropped, especially during the winter. The windows do save you money. Dennis Williams really explained everything well - and didn't take three hours to do it! We are very pleased with Pinnacle.
DATE:
March 2015
---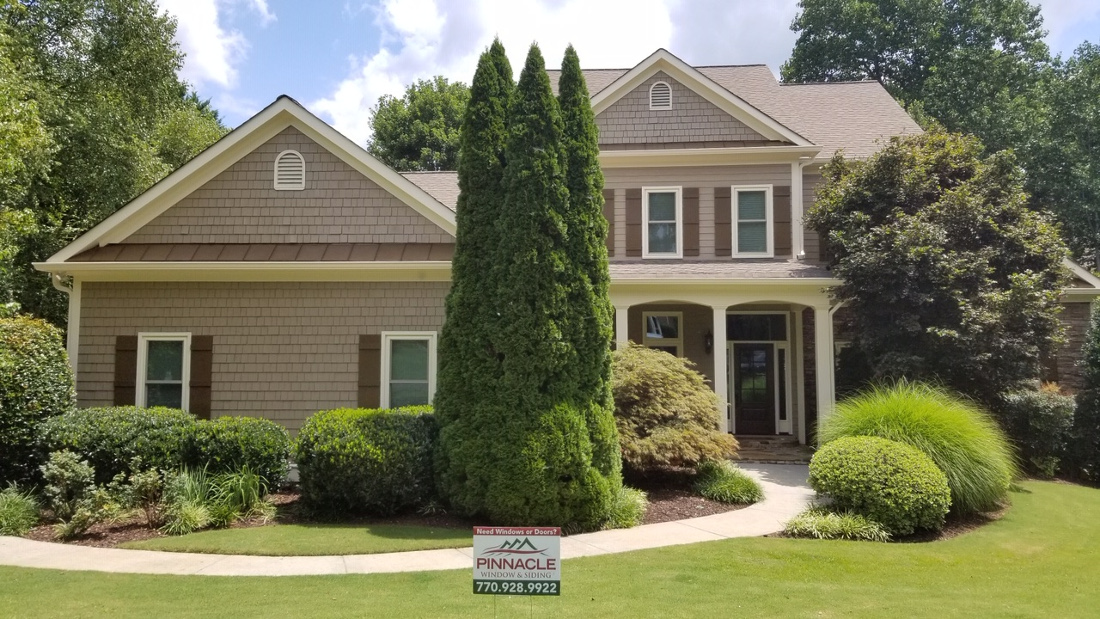 ---

MrHodges
Reviews: 1
5 star rating
All inclusive door and storm door installation
The salesman was prompt for each of two sales visits. He was courteous and thorough. Since our door frame was defective and out of square we required a proposal that included the door framework fix, a new threshold and all inclusive door and storm door installation. The total process took about two months from request for quote, order lead time and installation. The installers were prompt and worked well as a team to assure that every detail of the fit was perfect. The doors are high quality. The fits are perfect. The workmanship is super excellent!. We are very pleased with the result and highly recommend PINNACLE WINDOW & SIDING CO for exterior door and storm door installation.
DATE:
February 2015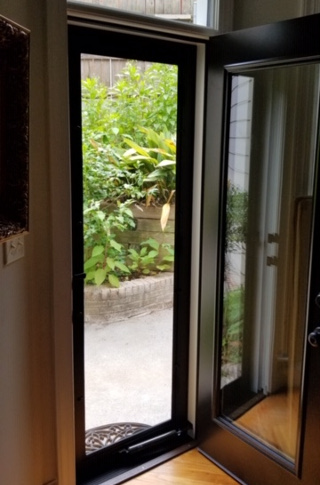 ---

KennHomeowne...
Reviews: 2
5 star rating
Terrific Product/Excellent Installation
I am beyond please with my new windows that we installed. This company is very professional. Many companies wanted my husband to be home for the pitch. This was just not possible due to his work schedule. I take care of all home maintenance contracts and they honored that. Dennis brought several window products - not just one. Installation was as easy as something like this can be. Courteous and great clean-up. Thanks to our team Robert and Kevin!
DATE:
February 2015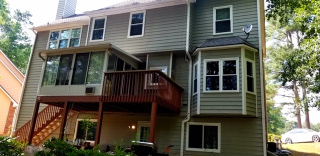 ---

ernman3
Reviews: 8
5 star rating
Highly recommend
From first call to installation, my experience with the owner and installers was fantastic. Lee the owner personally came out to measure and recommend the window that would be best for my home. The installers were very personable and did a great job removing the old windows and installing the new Okna 800 windows. Only installed windows on the back/side of my home but will be having Pinnacle back out to install windows for the front of my home next year!
DATE:
December 2014
---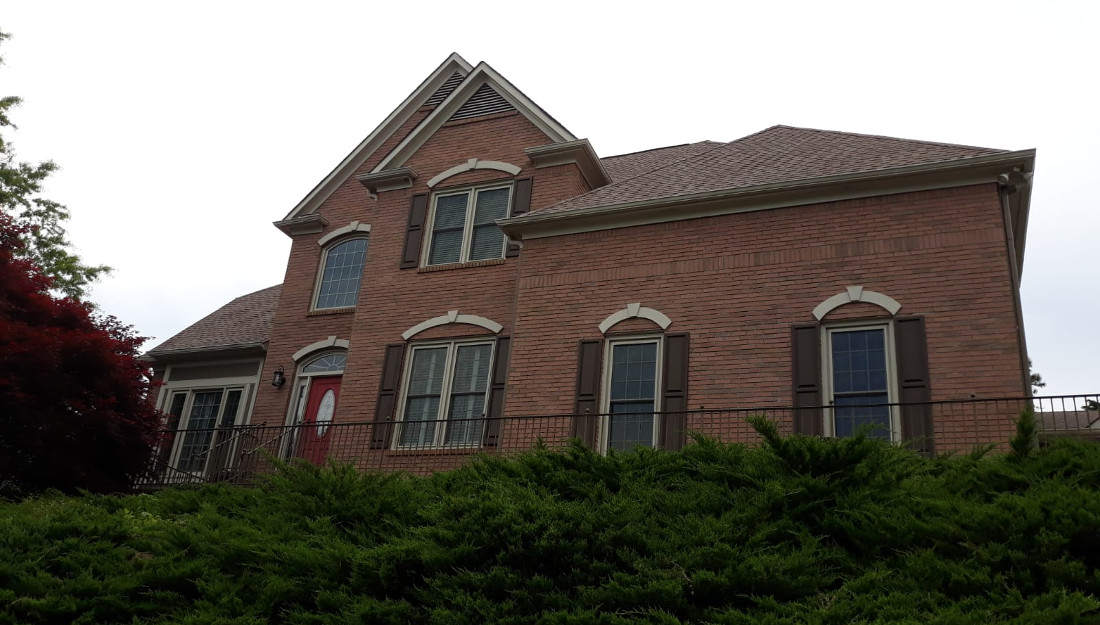 ---

Hardaway
Reviews: 1
5 star rating
EXCELLENT OVERALL EXPERIENCE
Pinnacle Window (Steve, Robert, Kevin and Jason) are experts in their field and are top notch professionals. They are ethical and you can trust that they will do what they promise to do. Their work is SUPERB. I give them 5 stars all of the way! You can count on having your windows looking the best in your neighborhood!.
DATE:
November 2014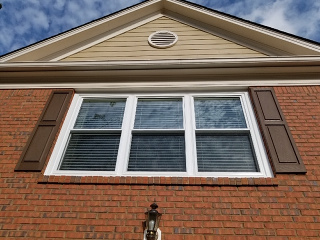 ---

a11jesus
Reviews: 1
5 star rating
Super Company
I had a new windown installed about a year ago and recently it shattered at 3 AM...I took a picture and emailed to the company. I received an email reply within a few hours from the owner Mr. Fuller assuring me that someone would contact me Monday AM to reorder the free replacement window. They came out and did an excellent job of installing and cleanup!!! I highly recommend this company.
DATE:
October 2014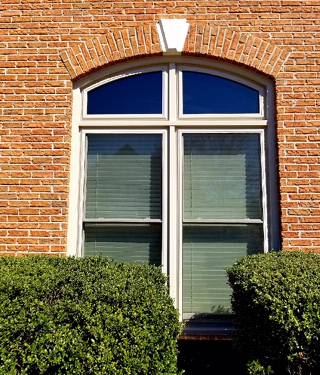 ---

rebichmw
Reviews: 1
5 star rating
In a word. "FABULOUS"
Pinnacle replaced all our windows 9yrs ago. The installers were on time,neat, clean and left no mess.This year we had our French doors replaced by Pinnacle. Different installers same result. We highly recommend this company. Mike & Milta Rebich
DATE:
June 2014
---

Quilter30360
Reviews: 1
5 star rating
Excellence from start to finish
I had a great sales experience with Dennis- patient and thorough in answering questions. The installation was so smooth- even with all the stuff they had to do for old lead paint, Steve and the crew were efficient, courteous, and careful of my belongings. I highly recommend Pinnacle.
DATE:
June 2014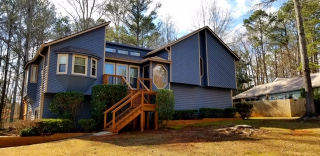 ---

GAWGAW
Reviews: 3
5 star rating
Happy from beginning to end
Pinnacle windows had the best service I had ever experienced. I had to replace windows damaged by termite with the house that I just purchased. Pinnacle is putting their customer first, making sure everything is done properly, bending backward and do extra miles to ensure everything is good. I do not have enough good words to give Dennis, Nancy, Steve, Robert and the owner, Lee Fuller. Thank you, and I will surely be your repeat customer in the near future! -Gracy
DATE:
May 2014
---
---